April 5, 2022
9 Personality Traits Employers Look For
9 Personality Traits Employers Look For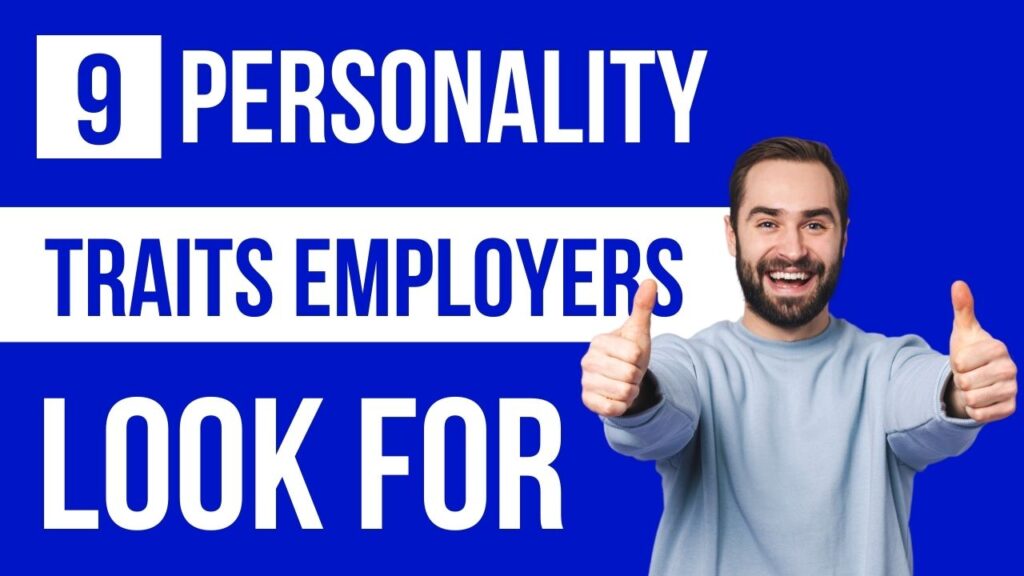 1. Self Confidence
Self Confidence is the first thing an employer looks for in an employee. The ability to face any challenges comes from the confidence one has in himself. that self-confidence originates from within and it is the most important personality trait because no matter how good you are in other areas if you are lacking in confidence you can't achieve anything in life. Self-confidence stems from attitude, hard work, consistent learning and acquiring knowledge.
2. Enthusiasm
Enthusiasm is a very basic and important factor that shows how much you are involved in anything you do. if you are not enthusiastic about the work you are doing, then you can't be completely involved in that work. If you are not excited and passionate about your work, you can't give your 100%. It requires bringing passion to the job. This is a trait that can be learned.
3. Team Player
Teamwork helps organizations solve problems, improve learning and build a culture of trust. A loner no matter how skilled has limited value. so your ability to communicate, understand and cooperate with your colleagues is very important to work together to achieve a common goal.
4. Ability To Adapt
Everything in this world is temporary. change is inevitable. Every day new technology and innovations are making their way. so as an employee you should be aware of these new trends in technology and you must be willing to adapt to the changes. It Requires the ability to observe your working styles. This skill is critical in today's technology-driven environment where product life cycles are short.
5. Initiative
If you want to move up the ladder of your career you should take that extra step. The ability to make things happen. Not waiting for instructions. The initiative is a behavior that can be learned.
6. Taking Ownership
It's the willingness to take on responsibilities. The foundations are self worth and pride in one's abilities. It requires understanding one's roles, being honest and being willing to say you are sorry.
7. Work Ethic
Most of the work in an organisation is boring repetitive drudgery. Making sales calls, completing a spreadsheet, organizing information for a report, reviewing numbers. Yet it is from this that wisdom develops.
8. Professionalism
Takes the trouble and effort to learn the skills required for the job.
9. Integrity
Integrity can be looked at from different angles. Is the employee honest ? Is he likely to steal or lie? Does he slack off if no one is watching?
Does he stretch rules to meet his targets? By selling unwanted services to customer? These could be grey areas. a Organisations with strong values look for people with integrity and provide clear frameworks within which to operate.
Comments
comments