March 20, 2023
World Sleep Day – History | Significance | Themes | Quotes
World Sleep Day – History | Significance | Themes | Quotes: World Sleep Day is an annual event that takes place on the Friday before the Spring Equinox each year. The event was created by the World Sleep Society in order to raise awareness of the importance of sleep and to promote better sleep habits and health.
The theme of World Sleep Day changes each year and is designed to focus attention on a particular aspect of sleep health. Past themes have included "Better Sleep, Better Life, Better Planet," "Sleep Soundly, Nurture Life," and "Sleep Well, Grow Healthy."
Activities on World Sleep Day may include educational events, workshops, and conferences focused on sleep and its impact on health and well-being. The goal of these events is to promote healthy sleep habits and to encourage people to take sleep seriously as a critical component of overall health.
Some of the key messages promoted on World Sleep Day include:
The importance of sleep for physical and mental health
The impact of poor sleep on productivity and safety
The role of healthy sleep habits in preventing and managing chronic diseases
The need for more awareness and education about sleep disorders and their treatment
World Sleep Day is celebrated around the world, with events and activities taking place in many countries.
It is an opportunity for individuals, healthcare professionals, and organizations to come together to promote healthy sleep habits and raise awareness of the importance of sleep for overall health and well- being.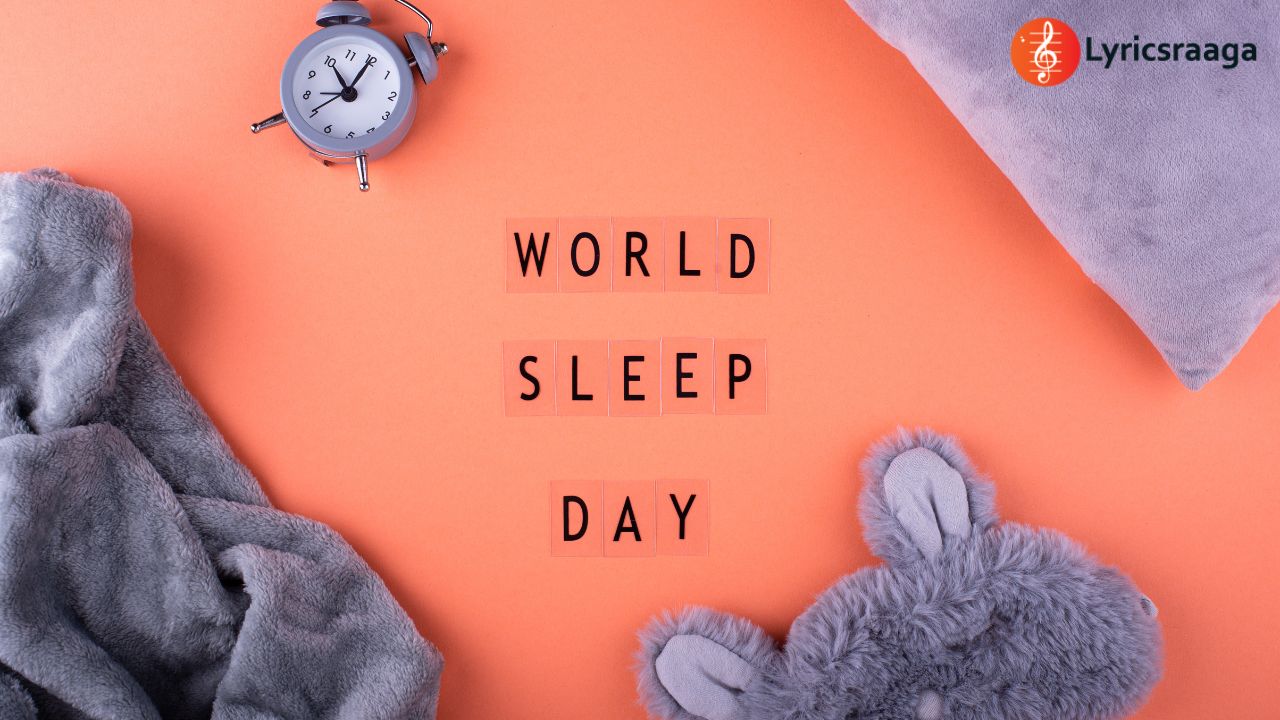 World Sleep Day Themes List
| | | |
| --- | --- | --- |
| Year | Date | Slogan |
| 2008 | 14-Mar | Sleep well, live fully awake |
| 2009 | 20-Mar | Drive alert, arrive safe |
| 2010 | 19-Mar | Sleep Well, Stay Healthy |
| 2011 | 18-Mar | Sleep Well, Grow Healthy |
| 2012 | 16-Mar | Breathe Easily, Sleep Well |
| 2013 | 15-Mar | Good Sleep, Healthy Aging |
| 2014 | 14-Mar | Restful Sleep, Easy Breathing, Healthy Body |
| 2015 | 13-Mar | When sleep is sound, health and happiness abound |
| 2016 | 18-Mar | Good Sleep is a Reachable Dream |
| 2017 | 17-Mar | Sleep Soundly, Nurture Life |
| 2018 | 16-Mar | Join the Sleep World, Preserve Your Rhythms to Enjoy Life |
| 2019 | 15-Mar | Healthy Sleep, Healthy Aging |
| 2020 | 13-Mar | Better Sleep, Better Life, Better Planet |
| 2021 | 19-Mar | Regular Sleep, Healthy Future |
| 2022 | 18-Mar | Quality Sleep, Sound Mind, Happy World |
| 2023 | 17-Mar | Sleep Is Essential for Health |
Comments
comments