August 27, 2020
Onbathu Kolum Ondraai Kaana Song Lyrics | T. L. Maharajan
Onbathu Kolum Ondraai Kaana Song Lyrics | T. L. Maharajan: Onbathu Kolum Ondraai Kaana is a popular devotional song about Lord Vinayakar from the Tamil devotional album 'Vandhanam Vandhanam Pillaiyare' by Symphony record label.
The album contains Lord Vinayagar devotional songs of Pillayarpatti Vinayagar of 'Karpaka Vinayakar Temple', located at Pillayarpatti, Tiruppathur Taluk, Sivaganga district of Tamil Nadu State.
Onbathu Kolum Ondraai Kaana song lyrics were penned by Dr. Kiruthiya and the song was composed by Aravind. Onbathu Kolum song was rendered by famous singer T. L. Maharajan. Tiruchi Loganathan Maharajan known as T. L. Maharajan is a noted singer in Tamil. He is the song of Veteran singer Tiruchi Loganathan.
He had sung many movie songs in Tamil for music diretors like K. V. Mahadevan, M. S. Viswanathan, Ilaiyaraja, A. R. Rahman, Shankar-Ganesh, Deva, Yuvan Shankar Raja, S. A. Rajkumar and others. apart from movie songs he had sung lot of devotional songs as well.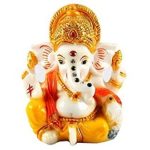 Song: Onbathu Kolum Ondraai Kaana
Album: Vandhanam Vandhanam Pillaiyare
Music: Aravind
Lyrics: Kiruthiya
Singer: T. L. Maharajan
Language: Tamil
Check out the lyrics here..
Andam Muzhudhum Ondrinul Adakkam
Adhuve Aanai Mugam Enum Omakara Vilakkam
Suzhalum Kolgal Avan Sol Keatkum
Avani Thozhudhaal Podhum
Nalladhe Nadakkum
Aanai Muganai Thozhudhaal
Navagragangalum Magzhiyum
Nalladhe Nadakkum
Nalladhe.. Nadakkum..
Onbathu Kolum Ondraai Kaana
Pillyaar Patti Vara Vendum
Angu Karpagam Ennum Kadavulin Meyyil
Uraiyum Avarai Thozha Vendum
Onbathu Kolum Ondraai Kaana
Pillyaar Patti Vara Vendum
Angu Karpagam Ennum Kadavulin Meyyil
Uraiyum Avarai Thozha Vendum
Sooriyan Mudhalaai Onbathu Gragamum
Pala Vidha Gunangalai Kondirukkum
Engal Karpaga Karuvil Avai Varumpodhu
Ondraai Serndhu Palanalikkum
Navagraha Nayagan Ganapathiye
Avan Thiruvadi Panindhaal Thuyar Illaiye
Navagraha Naayagan Ganapathiye
Avan Thiruvadi Paninthaal Thuyar Illaiye
Onbathu Kolum Ondraai Kaana
Pillyaar Patti Vara Vendum
Angu Karpagam Ennum Kadavulin Meyyil
Uraiyum Avarai Thozha Vendum
Sooriya Bagavan Oli Mugam Kaana
Pillyaar Patti Vara Vendum
Angu Karpaga Karuvin Netriyil Malarum
Kadhiravan Dharisanam Pera Vendum
Sooriya Bagavan Oli Mugam Kaana
Pillyaar Patti Vara Vendum
Angu Karpaga Karuvin Netriyil Malarum
Kadhiravan Dharisanam Pera Vendum
Irulai Vilakki Ulagai Ezhuppum
Nyaayiru Ange Kudiyiruppaan
Avan Aanai Mugathanin Adiyavar Manadhil
Oliyaai Vandhu Kudiyiruppaan
Navagraha Naayagan Ganapathiye
Avan Thiruvadi Paninthaal Thuyar Illaiye
Navagraha Naayagan Ganapathiye
Avan Thiruvadi Paninthaal Thuyar Illaiye
Onbadhu Kolum Ondraai Kaana
Pillyaar Patti Vara Vendum
Angu Karpagam Ennum Kadavulin Meyyil
Uraiyum Avarai Thozha Vendum
Onbadhu Kolum Ondraai Kaana
Pillyaar Patti Vara Vendum
Angu Karpagam Ennum Kadavulin Meyyil
Uraiyum Avarai Thozha Vendum
Thingal Bagavan Thiru Mugam Kaana
Pillyaar Patti Vara Vendum
Angu Karpaga Perumaan Thoppul Kuzhiyil
Kulirum Avanai Thozha Vendum
Thingal Bagavan Thiru Mugam Kaana
Pillyaar Patti Vara Vendum
Angu Karpaga Perumaan Thoppul Kuzhiyil
Kulirum Avanai Thozha Vendum
Paarkadal Pirandha Chandira Bagavan
Ganapathi Vayitril Niraindhiruppaan
Engal Karpagatthaanai Kandavar Thamakku
Theera Pinigalai Theerthuvaippaan
Navagraha Naayagan Ganapathiye
Avan Thiruvadi Paninthaal Thuyar Illaiye
Navagraha Naayagan Ganapathiye
Avan Thiruvadi Paninthaal Thuyar Illaiye
Onbathu Kolum Ondraai Kaana
Pillyaar Patti Vara Vendum
Angu Karpagam Ennum Kadavulin Meyyil
Uraiyum Avanai Thozha Vendum
Angaarakanavan Thangum Idame
Ganapathiyaarin Vala Thodaiye
Avan Pongum Mugatthai Kaanudhal Vendin
Vanangida Vendum Ganapathiye
Angaarakanavan Thangum Idame
Ganapathiyaarin Vala Thodaiye
Avan Pongum Mugatthai Kaanudhal Vendin
Vanangida Vendum Ganapathiye
Neruppaai Eriyum Chevvaai Bagavaan
Mazhaiyaai Maari Pozhindhiduvaan
Avan Pillaiyaarpatti Vanangidum Maandhar
Manadhukku Urudhiyaai Kodutthiduvaan
Navagraha Naayagan Ganapathiye
Avan Thiruvadi Paninthaal Thuyar Illaiye
Navagraha Naayagan Ganapathiye
Avan Thiruvadi Paninthaal Thuyar Illaiye
Onbatdu Kolum Ondraai Kaana
Pillyaar Patti Vara Vendum
Angu Karpagam Ennum Kadavulin Meyyil
Uraiyum Avanai Thozha Vendum
Budha Bagavanin Padha Malar Irandum
Pillaiyaarpattiyil Therigiradhe
Engal Valampuri Nayagan Vala Kaiyyin Keezhe
Bhudhanavan Darisanam Kidikiradhe
Budha Bagavanin Padha Malar Irandum
Pillaiyaarpattiyil Therigiradhe
Engal Valampuri Nayagan Vala Kaiyyin Keezhe
Bhudhanavan Darisanam Kidikiradhe
Nyaana Deviyin Kanavan Budhanaam
Nyaanam Namakku Kaikoodum
Engal Karpagatthaanin Vala Kai Kaana
Vaakku Vanmaiyum Kai Serum
Navagraha Naayagan Ganabathiye
Avan Thiruvadi Paninthaal Thuyar Illaiye
Navagraha Naayagan Ganabathiye
Avan Thiruvadi Paninthaal Thuyar Illaiye
Onbathu Kolum Ondraai Kaana
Pillyaar Patti Vara Vendum
Angu Karpagam Ennum Kadavulin Meyyil
Uraiyum Avanai Thozha Vendum
Guruvin Darisanam Perudal Vendin
Pillyaar Patti Vara Vendum
Nam Karpaga Perumaan Ucchanthalaiyil
Kudi Vantha Guruvai Thozha Vendum
Guruvin Darisanam Perudal Vendin
Pillyaar Patti Vara Vendum
Nam Karpaga Perumaan Ucchanthalaiyil
Kudi Vantha Guruvai Thozha Vendum
Aalamar Selvan Avanadhu Paarvai
Thadaigalai Neekki Valam Perukkum
Nam Ganapathi Siratthai Kaangira Mangaiyar
Maangalya Balame Thidamaagum
Navagraka Nayagan Ganapathiye
Avan Thiruvadi Paninthaal Thuyar Illaiye
Navagraka Nayagan Ganapathiye
Avan Thiruvadi Paninthaal Thuyar Illaiye
Onbadhu Kolum Ondraai Kaana
Pillyaar Patti Vara Vendum
Angu Karpagam Ennum Kadavulin Meyyil
Uraiyum Avanai Thozha Vendum
Sukkiran Paarvai Padudhal Veandin
Pillyaar Patti Vara Vendum
Engal Iraivan Ganapathi Ida Kaiyin Keezhe
Irukkum Avanai Thozha Vendum
Sukkiran Paarvai Padudhal Veandin
Pillyaarpatti Vara Vendum
Engal Iraivan Ganapathi Ida Kaiyin Keezhe
Irukkum Avanai Thozha Vendum
Putthira Baagiyam Tharugira Bhagavaan
Sukkiran Ange Kudiyiruppaan
avan Karpaga Kadavulai Kandavar Thamakku
Pon Porul Alli Kodutthiduvaan
Navagraha Nayagan Ganapathiye
Avan Thiruvadi Panindhaal Thuyar Illaiye
Navagraha Nayagan Ganapathiye
Avan Thiruvadi Panindhaal Thuyar Illaiye
Onbadhu Kolum Ondraai Kaana
Pillyaar Patti Vara Vendum
Angu Karpagam Ennum Kadavulin Meyyil
Uraiyum Avanai Thozha Vendum
Attama Saniyin Nattangal Thavirka
Pillyaar Patti Vara Vendum
Engal Valampuri Naathan Vala Kai Mele
Vaazhum Avanai Thozha Vendum
Attama Saniyin Nattangal Thavirka
Pillyaarpatti Vara Vendum
Engal Valampuri Naadhan Vala Kai Mele
Vaazhum Avanai Thozha Vendum
Vaazhndhida Vaippadhum Thaazhndhida Vaippadhum
Sani Bhagavaanin Seyalallava
Andha Ganapathi Karatthai Kandavar Thamakku
Saniyin Paarvai Nalamallava
Navagraha Naayagan Ganabadhiye
Avan Thiruvadi Paninthaal Thuyar Illaiye
Navagraha Naayagan Ganabadhiye
Avan Thiruvadi Paninthaal Thuyar Illaiye
Onbadhu Kolum Ondraai Kaana
Pillyaarpatti Vara Vendum
Angu Karpagam Ennum Kadavulin Meyyil
Uraiyum Avanai Thozha Vendum
Thiru Naageshwaram Ariya Maandhar
Pillaiyaarpatti Varalaame
Engal Karpaga Bhagavaan Ida kai Mele
Irukkum Raaguvai Thozhalaame
Thirunageshwaram Ariya Maandhar
Pillaiyaarpatti Varalaame
Engal Karpaga Bhagavan Idakai Mele
Irukkum Raaguvai Thozhalaame
Pinigalai Tharugira Bagavan Avane
Maruthuvam Seivaan Theriyaadha
Raaguvin Padhatthai Ganapathi Kai Mel
Kandaal Nanmaigal Vilaiyaadha
Navagraka Naayagan Ganapathiye
Avan Thiruvadi Paninthaal Thuyar Illaiye
Navagraka Naayagan Ganapathiye
Avan Thiruvadi Paninthaal Thuyar Illaiye
Kethuvin Dosham Pogudhal Vendin
Pillaiyaar Patti Vara Vendum
Angu Karpaga Devanin Ida Thodai Mele
Malarum Kethuvai Thozha Vendum
Kethuvin Dosham Poguthal Vendin
Pillaiyaar Patti Vara Vendum
Angu Karpaga Devanin Ida Thodai Mele
Malarum Kethuvai Thozha Vendum
Aindhu Thalaiyodu Ezhundha Suva Kethu
Ganapathi Thodayil Koluviruppaan
Avan Thodarum Pinigalai Nadunga Seivaan
Thozhudhal Thollaigal Neekkiduvaan
Navagraha Naayagan Ganapathiye
Avan Thiruvadi Paninthaal Thuyar Illaiye
Navagraha Naayagan Ganapathiye
Avan Thiruvadi Paninthaal Thuyar Illaiye
Onbathu Kolum Ondraai Kaana
Pillyaar Patti Vara Vendum
Angu Karpagam Ennum Kadavulin Meyyil
Uraiyum Avanai Thozha Vendum
| Navagraha Naayagan Ganapathiye
Avan Thiruvadi Paninthaal Thuyar Illaiye |4|
Comments
comments