November 27, 2017
Aasegala Lokadali Lyrics
Aasegala Lokadali Lyrics: Aasegala Lokadali is a song from the 1995 Kannada movie Kavya, directed and co-produced by Kodlu Ramakrishna and based on the novel written by Vijaya Thandavamurthy and Ramakrishna himself. Kavya features Ramkumar, Sudharani, Sithara, Kalyan Kumar, Ramakrishna, Gorur Venkatram, Girija Lokesh and others. This song was composed by Sadhu Kokila with lyrics penned by Geethapriya. Aasegala Lokadali was rendered by Rajkumar.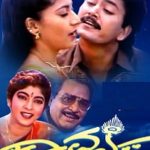 Aasegala Lokadali Lyrics
Movie: Kavya [1995]
Music Label: Akash Audio
Music: Sadhu Kokila
Lyrics: Geethapriya
Singer: Rajkumar
Check out the lyrics here..
Aasegala Lokadali Kathegala Barevantha
Jeevanada Putagalali Vyathegalu Berethantha
Baduke Ondu Kaavyaaa
Aasegala Lokadali Kathegala Barevantha
Jeevanada Putagalali Vyathegalu Berethantha
Sothagale Obbaru Illi Innobbaru Gelluvaralli
Ide Yoga Ide Bhagya Enuvanthe
Kaigoodadu Aasegalella
Hannagadu Hoogalu Ella
Ide Sathya Dina Nithya Sulivanthe
Suligala Naduvina Baduke Ondu Kaavya
Aasegala Lokadali Kathegala Barevantha
Jeevanada Putagalali Vyathegalu Berethantha
Onde Nadiya Eradu Theera Endendigo Doora Doora
Ide Loka Ide Shoka Enuvanthe
Ee Lokadi Snehada Nantu Bari Bhranthiya Kannadi Gantu
Ide Moha Ide Daaha Koduvanthe
Dugudada Payanade Baduke Ondu Kaavya
Aasegala Lokadali Kathegala Barevantha
Jeevanada Putagalali Vyathegalu Berethantha
Baduke Ondu Kaavyaaa
Comments
comments