March 13, 2018
Baaramma Badavara Manege Lyrics
Baaramma Badavara Manege Lyrics: Baaramma Badavara Manege is a song from the 1997 Kannada movie Lakshmi Mahalakshmi, directed by Yogish Hunsur and written by Ajay Kumar. The film was produced by Nagarathna Kumar under the banner Sri Devi Films. Lakshmi Mahalakshmi features Shashikumar, Abhijith, Shilpa, Shwetha, Padmavasanthi, Pramila Joshai, Doddanna, Mukyamanthri Chandru, Sarigama Viji, Bank Janardhan, Sihikahi Chandru, Sathyabhama, Tennis Krishna, Jyothi, Ramamurthy and others.
This song was composed and written by Hamsalekha. Baaramma Badavara Manege was rendered by K. S. Chithra.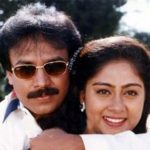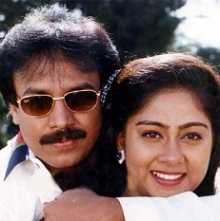 Baaramma Badavara Manege Lyrics
Movie: Lakshmi Mahalakshmi [1997]
Music Label: N/A
Music: Hamsalekha
Singer: Chithra
Lyrics: Hamsalekha
Check out the lyrics here..
Baaramma Badavara Manege Dayamaadamma
Amma Baaramma Badavara Manege Dayamaadamma
Baaramma Badavara Manege Dayamaadamma
Amma Baaramma Badavara Manege Dayamaadamma
Lakshmi Mahaalakshmi Aa Aa Aa
Lakshmi Mahaalakshmi
Lakshmi Jayaalakshmi
Lakshmi Shubhalakshmi
Nee Dhanavaagi Dhaanyavaagi
Baaramma Badavara Manege Dayamaadamma
Amma Baaramma Badavara Manege Dayamaadamma
Shri Hari Mano Vilaasisini
Shri Nidhi Maha Prachodini
Shree Sukhi Sumangalangini
Sarva Ishta Supradaayini
Namma Maneyalli Bandu Nelesamma
Sharade Jotheyalli Haadi Naliyamma
Lakshmi Mahaalakshmi Aa Aa Aa
Lakshmi Mahaalakshmi
Lakshmi Jayaalakshmi
Lakshmi Shubhalakshmi
Nee Maguvaagi Nagavaagi
Baaramma Badavara Manege Dayamaadamma
Amma Baaramma Badavara Manege Dayamaadamma
Ninna Ganda Lokanayaka
Neenu Avana Hrudaya Thaaraka
Ninna Maganu Loka Kaaraka
Neenu Avana Srushti Preraka
Ninna Dayadalli Ella Bangara
Manninna Madillalla Chinna
Rathnada Bhandaara
Lakshmi Mahaalakshmi Aa Aa Aa
Lakshmi Mahaalakshmi
Lakshmi Jayaalakshmi
Lakshmi Shubhalakshmi
Nee Siriyaagi Hariyaagi
Baaramma Badavara Manege Dayamaadamma
Amma Baaramma Badavara Manege Dayamaadamma
Lakshmi Mahalakshmi Kannada Songs
Baaramma Badavara Manege
Mutthina Ungura
Maagi Kaalada Hennu
Hai Bengalore
Kaasina Mele Lokha
Comments
comments