January 15, 2018
Balma Lyrics | Tagaru
Balma Lyrics | Tagaru: Balma Balma [Ninna Bhayave Ninna Madavu] is a song from an upcoming 2018 Kannada movie Tagaru, directed by Duniya Soori and produced by K. P. Srikanth. Tagaru features Shiva Rajkumar, Manvitha, Dhananjay, Bhavana Menon, Vasishta N. Simha, Devaraj, Suhasini Maniratnam and others. PRK Audio is the music label of this movie while Divo is the digital partner.
This song was composed by Charanraj with lyrics penned by Jayath Kaikini. Balma Balma was rendered by Charanraj and Siddhartha Belmannu.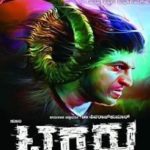 Balma Balma Song Lyrics | Tagaru:
Album: Tagaru [2017]
Music Label: PRK Audio
Music : Charanraj
Lyrics: Jayath Kaikini
Singer : Charanraj, Siddhartha Belmannu
Check out the lyrics here..
Ninna Bhayave Ninna Madavu
Sigali Bega Kaleda Naguvu
Koogo Kadalu Mouna Theera
Manuja Neenu Yaake Kroora
Ninna Bhayave Ninna Madavu
Neene Naasha Ninna Dweshadinda
Ella Mosa Drushti Doshadinda
Ee Humba Jambavannu Bidu Neeneega
Balma Balma Balma Balma Laage Naa Mora Laage Naa Mora |4|
Kaththalalli Minchanu Jhalapisutha
Oora Keriyellava Belagisutha
Nelada Gaaya Holeyuvanthe Suriye
Maleye Manava Tholeye Suriye Maleye
Balma Balma Balma Balma Aaye Naa Mora Aaye Naa Mora |4|
Tagaru Songs Lyrics
Tagaru Banthu Tagaru
Hold On Hold On
Mental Ho Jawa
Badukina Bannave
Comments
comments