November 1, 2017
Bandhu O Premada Lyrics
Bandhu O Premada Lyrics: Bandhu O Premada is a song from the 1996 Kannada movie Karpoorada Gombe, written and directed by S. Mahendar. Karpoorada Gombe features Ramesh Aravind, Shruti and Shwetha, Sharan, Lokesh, Srinivasa Murthy, Doddanna, Rekha Das, Ashalatha, Vanishree, Master Anand and others. Lahari Music is the music label of this movie. This song was composed and written by Hamsalekha. Bandhu O Premada was rendered by K. S. Chithra.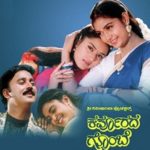 Bandhu O Premada Lyrics
Movie: Karpoorada Gombe [1996]
Music Label: Lahari Music
Music: Hamsalekha
Lyrics: Hamsalekha
Singer: K. S. Chithra
Check out the lyrics here..
Bandhu Bandhu O Premada Sindhu
Ninnolavina Nooraleyali Ee Jeevana Nalidadali
Nithya Mangalavanthe Nithya Sundaravanthe
Haneya Mele Deepa Ninna Roopa
Bandhu Bandhu O Premada Sindhu
Ninnolavina Nooraleyali Ee Jeevana Nalidadali
Thaali Thanda Bhagya Nanna Madilalindu
Ella Sukhavu Nindu O Bandhu
Baagilalli Hachchne Hasiru Ninna Hesare Helide
Nithya Mangalavanthe Nithya Sundaravanthe
Haneya Mele Deepa Ninna Roopa
Bandhu Bandhu O Premada Sindhu
Ninnolavina Nooraleyali Ee Jeevana Nalidadali
Ninde Naanu Indu Ninna Dhyanadalli
Bega Bandu Sero O Bandhu
Koti Koti Devarigintha Neene Daya Sindhu
Nithya Mangalavanthe Nithya Sundaravanthe
Haneya Mele Deepa Ninna Roopa
Bandhu Bandhu O Premada Sindhu
Ninnolavina Nooraleyali Ee Jeevana Nalidadali
Bandhu O Bandhu Bandhu O Bandhu
Comments
comments