February 19, 2018
Baruvaaga Onti Neenu Lyrics
Baruvaaga Onti Neenu Lyrics: Baruvaaga Onti Neenu is a song from the 1985 Kannada movie Swabhimana, directed by D. Rajendra Babu and written by K. S. Satyanarayan. The film was produced by B N Gangadhar under the banner A N S Productions. Swabhimana features V. Ravichandran, Tiger Prabhakar, Aarathi, Mahalakshmi, Mukhyamantri Chandru, Umashree, Balakrishna, N. S. Rao, Shivaram, Shanthamma and others. Saregama was the music label of this movie.
This song was composed by Shankar Ganesh with lyrics penned by R. N. Jayagopal. Baruvaaga Onti Neenu was rendered by Rajkumar Bharathi.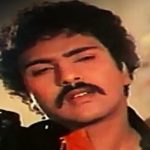 Baruvaaga Onti Neenu Lyrics
Movie: Swabhimana [1985]
Music Label: Saregama
Music: Shankar Ganesh
Lyrics: R. N. Jayagopal
Singers: Rajkumar Bharathi
Check out the lyrics here..
Baruvaaga Onti Neenu
Koneyallu Onti Neenu
Manevarege Madadi Nantu
Masanakke Magana Nantu
Ninagaagi Yaaru Illa
Ninagendu Neene Ella
Ninagaagi Yaaru Illa
Ninagendu Neene Ella
|Baruvaaga….Neene Ella|
Sathi Pathiya Ee Bandha
Bahu Janmada Sambandha
Bari Sullina Maathella
Adhaaravu Yenilla
Bari Swartha Ona Jambha
Ide Henna Nija Bimba
Avala Nambide Andu Hrudaya Needide
Roja Hoovina Hinde Mullu Thumbide
Bari Nove Preethi Koduge
Muridaaga Manada Besuge
Olavondu Bisilu Kudure
Ada Nambi Baalalaare
Ninagaagi Yaaru Illa
Ninagendu Neene Ella
Raathri Aadare Neralu Jothege Nilladu Nodendu
Yelu Hejje Thulidare Yenu Jodi Yellindu
Yaaru Bekilla Yaaranu Nambolla
Preethi Hesaranne Innu Helolla
Ontiyaage Saagaballe Doora Theera Seraballe
Naa Geluve Naguve Nalive
Swabhimana [1985] Songs
Doorada Oorinda Hammeera Banda
Ondu Eradu Mooru Innu Beke
Haalu Jenu Serida Hange
Baruvaaga Onti Neenu
Comments
comments