February 17, 2018
Ee Sogasaada Sanje Lyrics
Ee Sogasaada Sanje Lyrics: Ee Sogasaada Sanje is a song from the 1988 Kannada film Devatha Manushya, written and directed by Singeetham Srinivasa Rao. The film was produced by Smt Parvathamma Rajkumar under the banner Poornima Enterprises.
The film features Dr. Rajkumar, Geetha, Sudharani, K. S. Ashwath, Balakrishna, Kanchana, Hema Choudhary, Shivaram, Sundar Krishna Urs, Rajanand, Padma Kumata, Honnavalli Krishna, Akhila, Sundaramma, Sithara, Sheela, Ashwath Narayan and others.
This film marks Dr. Rajkumar's 200th movie. Lahari Music was the music label of this movie. This song was composed by Upendra Kumar with lyrics penned by Chi. Udaya Shankar. Ee Sogasaada Sanje song was rendered by Dr. Rajkumar and Vani Jairam.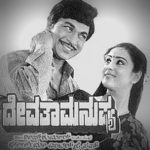 Ee Sogasaada Sanje Lyrics
Movie: Devatha Manushya [1988]
Music Label: Lahari Music
Music: Upendra Kumar
Lyrics: Chi. Udaya Shankar
Singers: Dr. Rajkumar, Vani Jairam
Check out the lyrics here..
Ee Sogasaada Sanje
Ninnannu Nodutha
Nannanne Marethe
Yendendu Jothe Iruva
Bayake Indu Yeke
Ee Sogasaada Sanje
Ninnannu Nodutha
Nannanne Marethe
Yendendu Jothe Iruva
Bayake Indu Yeke
Ee Sogasaada Sanje
Nalleyu Mudida Mallige Hoovu
Premada Geethe Haadide Impaagi
Kampannu Chellide Hithavvagi
Nallana Nudiyo Kolalina Daniyo
Kaanene Naanu Kelutha Bearagaagi
Santhosha Thumbithu Thaanaagi
Premada Gange Pranayada Thunge
Nalleya Maathugalella
Ee Sogasaada Sanje
Ninnannu Nodutha
Nannanne Marethe
Yendendu Jothe Iruva
Bayake Indu Yeke
Ee Sogasaada Sanje
Geleyane Ninna Kannali Indu
Premada Loka Nodide Naaneega
Nannalli Moodithu Anuraaga
Aragini Kooda Naachithu Ninna
Maathanu Keli Haaride Oo Jaane
Ninnanthe Yaaranu Naa Kaane
Baalali Sarasa Honnina Kalasha
Premavu Thumbiruvaaga
Ee Sogasaada Sanje
Ninnannu Nodutha
Nannanne Marethe
Yendendu Jothe Iruva
Bayake Indu Yeke
Ee Sogasaada Sanje
Ninnannu Nodutha
Nannanne Marethe
Ee Sogasaada Sanje
Ninnannu Nodutha
Nannanne Marethe
Devatha Manushya [1988] Songs
Hrudayadali Idenidu Nadiyondu
Ninnantha Appa Illa
Haalallaadaru Haaku Neeralladaru Haaku
Ee Songasaada Sanje
Ide Jeevana
Comments
comments