June 10, 2018
Ghamaka Lyrics | Megha Male
Ghamaka Lyrics | Megha Male: Ghamaka is a song from the Kannada movie Megha Male [Megha Maale], directed by S. Narayan and released in 1994. The film was produced by K. Rajashekar, Mamballi K Papegowda, M. K. Potharaj, K. Shivakumar under the banner Swathi Movies.
Megha Male features Sunad Raj, Vijayashree, Jayanthi, M. P. Shankar, S. Narayan, Umesh, Shobhraj, Bhavyashree Rai, Vijayendra, Kumar, Radhakrishna, Mamballi K Papegowda, M K Potharaju, G. M. Nagaraj, Subhash Kadakol, Vijaykumar, Anantharam Maccheri, Basavaraj, Master Madan and others.
Lahari Music is the music label of this movie. This song was written and composed by the great Hamsalekha. Ghamaka song was sung by legendary playback singers S. P. Balasubrahmanyam and S. Janaki.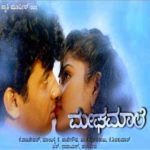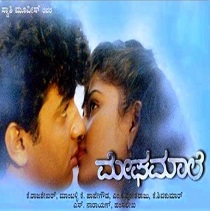 Ghamaka Lyrics
Movie: Megha Male [1994]
Music Label: Lahari Music
Music: Hamsalekha
Lyrics: Hamsalekha
Singers: S. P. Balasubrahmanyam, S. Janaki
Check out the lyrics here..
Ghamaka Aaaaa
Raaga Naanu Thaala Neenu
Naanu Neenu Serovaga
Kanaka Gamaka Pantha Haakide
Bereye Gamaka Thoreye Kanaka
Ghamaka Aaaaa
Raaga Neenu Thaala Naanu
Naanu Neenu Serovaga
Gamaka Beresi Pulaka Maaduve
Megha Maale Maadi Haakuve
Aaaaa Aaaaa Aaaa
Pallavi Thaane Moododu
Anthara Naave Maadodu
Srushti Bere Jodanave Bere
Preethi Thaane Aralodu
Maduve Naave Aagodu
Maleye Bere Panneere Bere
Panneeriruva Aa Aaa Maleyaagiruve Aa Aaa
Nava Pallavada Aa Aa Holeyaagiruve Aa Aaa
Bereye Gamaka Aaa Thoreye Kanakaa Aaaa
Gamaka Aaa Aaaaa
Raaga Neenu Thaala Naanu
Naanu Neenu Serovaga
Gamaka Beresi Pulaka Maaduve
Megha Maale Maadi Haakuve
Aa Aa Aa Aaa Aaa Aaa
Youvvana Thaane Mereyodu
Kaamanu Nanthara Bereyodu
Udbhava Bere Thdbhavave Bere
Arpane Thaane Anisodu
Archane Naave Maadodu
Hambala Bere Bembalave Bere
Chira Youvvanada Aa Aaa Nenapaagiruve Aa Aaa
Yede Hambalada Aaa Aa Balavaagiruve Aa
Bereye Gamaka Aaa Thoreye Kanakaa Aaaa
Gamaka Aaa Aaaaa
Raaga Neenu Thaala Naanu
Naanu Neenu Serovaga
Gamaka Beresi Pulaka Maaduve
Megha Maale Maadi Haakuve
Aa Aa Aa Aaa Aaa Aaa
Megha Maale Songs Lyrics
Bhoodevigindu Januma Dina
Om Pratham Om
Gamaka
Ondu Hudugi Nod'de Kano
Megha Maale Megha Maale [Male]
Megha Maale [Female]
Ivalu Heththavalu
Comments
comments