October 25, 2017
Hadinaalku Varsha Vanavasadinda Lyrics
Hadinaalku Varsha Vanavasadinda Lyrics: Hadinaalku Varsha Vanavasadinda is a song from the 1971 Kannada movie Sharapanjara, directed by Puttanna Kanagal, based on a novel by Triveni of the same name. Sharapanjara features Kalpana, Gangadhar, Leelavathi, K. S. Ashwath, Srinath, Shivaram, Narasimharaju, Advani Lakshmi Devi, Chindodi Leela, M.N Lakshmi Devi, Loknath and others. Saregama is the music label of this movie. This song was composed by Vijaya Bhaskar with lyrics penned by Vijaya Narasimha. Hadinaalku Varsha Vanavasadinda was rendered by P. Susheela.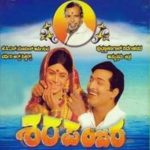 Hadinaalku Varsha Vanavasadindha Lyrics
Movie: Sharapanjara [1971]
Music Label: Saregama
Music: Vijaya Bhaskar
Lyrics: Vijaya Narasimha
Singer: P. Susheela
Check out the lyrics here..
Hadinaalku Varsha Vanavaasadinda Marali Bandalu Seethe
Marali Bandalu Seethe
Saarvabhouma Shri Raamachandhrana Premada Asare Onde Saakendalu Aa Maathe
Hadinaalku Varsha Vanavaasadinda Marali Bandalu Seethe
Marali Bandalu Seethe
Agni Pariksheya Sathva Parikshege Guriyaadalu Seethe
Agni Pariksheya Sathva Parikshege Guriyaadalu Seethe
Agniye Dahisade Ghoshisida Seethe Puneethe
Seethe Puneethe
Alpaagasana Kalpane Maathige Alukida Shri Rama
Alpaagasana Kalpane Maathige Alukida Shri Rama
Seethe Kalushithe Seethe Dhooshithe Endane Rajarama
Matthe Seetheya Kaadigattidha Nyaayavaadhi Rama
Hadinaalku Varsha Vanavaasadinda Marali Bandalu Seethe
Marali Bandalu Seethe
Poorna Garbhini Punya Roopiniya Kandanu Vaalmiki
Poorna Garbhini Punya Roopiniya Kandanu Vaalmiki
Loka Maathege Shoka Saagarave Nirdhayi Raama
Nirdhayi Raama
Parnakuteerade Lava Kusha Janana Seethege Shanthi Nikethanaa
Parnakuteerade Lava Kusha Janana Seethege Shanthi Nikethanaa
Parama Paavane Praana Vallabhe Ennutha Ramana Aagamana
Sangama Samayade Bhookampana
Chiravirahave Janaki Jeevana
Hadinaalku Varsha Vanavaasadinda Marali Bandalu Seethe
Marali Bandalu Seethe
Saarvabhouma Shri Raamachandhrana Premada Asare Onde Saakendalu Aa Maathe
Hadinaalku Varsha Vanavaasadinda Marali Bandalu Seethe
Marali Bandalu Seethe
Sharapanjara Songs
Uttara Dhruvadim Dakshina Dhruvaku
Kodagina Kaaveri
Biligiri Rangayya Neene Helayya
Sandesha Megha Sandesha
Hadinaalku Varsha Vanavasadindha
Bandhana Sharapanjaradali Bandhana
Save
Comments
comments