March 13, 2018
Hai Bengalore Lyrics
Hai Bengalore Lyrics: Hai Bengalore is a song from the 1997 Kannada movie Lakshmi Mahalakshmi, directed by Yogish Hunsur and written by Ajay Kumar. The film was produced by Nagarathna Kumar under the banner Sri Devi Films. Lakshmi Mahalakshmi features Shashikumar, Abhijith, Shilpa, Shwetha, Padmavasanthi, Pramila Joshai, Doddanna, Mukyamanthri Chandru, Sarigama Viji, Bank Janardhan, Sihikahi Chandru, Sathyabhama, Tennis Krishna, Jyothi, Ramamurthy and others. The song was composed and written by Hamsalekha. Hai Bengalore was rendered by Mano.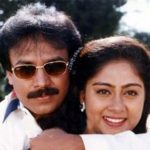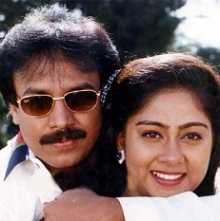 Hai Bengalore Lyrics
Movie: Lakshmi Mahalakshmi [1997]
Music Label: N/A
Music: Hamsalekha
Singer: Mano
Lyrics: Hamsalekha
Check out the lyrics here..
Hai Banglore Hai Banglore
Hai Banglore Hai Banglore
Hai Banglore Hai Banglore
Hai Banglore Hai Banglore
Badukuva Budhdhi Iddare Sidhdhi
Badukuva Budhdhi Iddare Sidhdhi
Dorako Ooru
Hai Banglore Hai Banglore |2|
Hooy Koti Baalo Site-Anu Lakshake
Maaro Mugdharu Illuntu
Chaati Irade Buguri Thiruvo
Kotyadeesharu Illuntu
Ganda Dudidare Saalalla
Hendathi Dudidaru Sukhavilla
Ganda Hendiru Dudiyodu
Baby Sitting Goodige
Teacher Convent Fees-Ige
Auto Rikshaw Charge-Ige
Server Cleaner Helper Broker
Kelasa High Classu
Dudiyo Reethi Kandare Preethi
Dudiyo Reethi Kandare Preethi
Maado Ooru
Hai Banglore Hai Banglore
Hai Banglore Hai Banglore
Gaali Gopura Kattalebeda
Annuthaliddaru Hindella
Gaalili Mahadi Kattade Iddare
Vaasake Jaaga Sigadalla
Keelu Embuva Complexu
Bittu Kattu Dodda Complexu
Bombay Delhi Nodada
Janarige Iduve Adbhutha
Dooralochane Maadada
Janarige Ellu Swaagatha
Kai Badalu Maaduva Kasubu
Kalithare Saakayya
Linkigu Laabha Inkigu Laabha
Linkigu Laabha Inkigu Laabha
Needuva Ooru
Hai Banglore Hai Banglore |2|
Hoyy Nambike Emba Idu Gantannu
Padeyuva Jnanave Vyapara
Paisadinda Roopaayi Maado
Sahaneya Shastrave Vyavahaara
Hoovina Jothege Naaru
Gandhada Jothege Theru
Kelasake Barave Illa
Hudukalu Kashtave Illa
Kulithu Kolevudu Salla
Dudidu Savivudu Bella
Eddare Mele Kaayaka Maale
Karevudu Ninagilli
Bevarigu Laabha Budhdhigu Laabha
Bevarigu Laabha Budhdhigu Laabha
Needuva Ooru
Hai Banglore Hai Banglore |4|
Lakshmi Mahalakshmi Kannada Songs
Baaramma Badavara Manege
Mutthina Ungura
Maagi Kaalada Hennu
Hai Bengalore
Kaasina Mele Lokha
Comments
comments