March 30, 2018
Harahara Harahara Mahadeva Song Lyrics | Huchcha 2
Harahara Harahara Mahadeva Song Lyrics | Huchcha 2: Harahara Harahara Mahadeva is a song from an upcoming 2018 Kannada movie Huchcha 2, directed by Om Prakash Rao. The film was produced by A M Umesh Reddy under the banner Sri Renuka Movie Makers. Huchcha 2 features Darling Krishna, Sharvya, Maalavika, Avinsh, Saikumar and Others. This film seems like a remake of 2005 Tamil movie Raam starring Jiiva directed by Ameer. The Tamil film was also remade in Hindi as Bolo Raam.
Aanand Audio is the music label of this movie. This song was composed by J. Anoop Seelin with lyrics written by one of the most happening lyricist in Kannada V. Nagendra Prasad. Harahara Harahara Mahadeva song was rendered by Kailash Kher.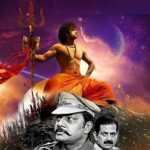 Harahara Harahara Mahadeva Lyrics
Movie: Huchcha 2
Music Label: Aanand Audio
Music: J. Anoop Seelin
Lyrics: V. Nagendra Prasad
Singer: Kailash Kher
Check out the lyrics here..
Hara Hara Hara Hara Mahadeva |4|
Nooru Koti Daiva Ninna Benn Hindide
Nee Hooraadalu Sidda Aagu Baa
Shuru Maadinnu Nara Medhava
Roudram Veeram Vedham Dhairyam
Rakshaam Dhyeyam Dharmam
Shikshaam Dhyeyam Krouryam
Hara Hara Hara Hara Mahadeva |4|
Nyaya Ninna Neththi Kaayo Omkaaravu
Nee Geluvaagi Baa Kanti Aagu Baa
Nee Guri Mutto Purushoththama
Ninna Ghrjanege Durge Naduguvudu
Yuddha Keetu Nillo
Mushti Beesidare Shrushti Naduguvudu
Dushta Durularanu Kollo
Hara Hara Hara Hara Mahadeva |4|
Dhrama Ninna Kaayo Shasthra
Dhwaniyaagi Baa
Sathya Ninna Kaayo Asthra
Munnuggi Baa
Koti Sooryana Thejo Punjane
Yeddu Baaro Birugaaliye
Jananiya Runavide Jagadheesha
Karunisu Jayavanu Jagadheesha
Hede Muri Kattuve Shiva Shambho
Durulara Kochchuve Shiva Shambho
Nagendra Haaraaya Rudhram
Bhasmaanga Raagaaya Deham
shuddaaya Chittham
Dikpaala Daivaaya Sharanam
Kaalagni Nethraaya Rudhrama
Hara Hara Hara Hara Mahadeva |4|
Comments
comments