January 13, 2018
Hoththaare Sooryanage Lyrics
Hoththaare Sooryanage Lyrics: Hoththaare Sooryanage is a song from the 1981 Kannada movie Aalemane, directed by Mohan Kumar. Aalemane features Suresh Heblikar, Mohan Kumar, Roopa Chakravarthy, Surekha, Upasane Seetharam, B. G. Kumbar, Tomato Somu, Sundara Murthy, Shashi Kiran and others. Sangeetha music was the music label of this movie.
This songs was composed by Ashwath-Vaidi duo and the lyrics penned by Prof. Doddarange Gowda. Hoththaare Sooryanage was rendered by S. P. Balasubrahmanyam and S. Janaki.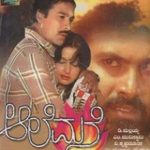 Hoththaare Sooryanage Lyrics
Movie: Aalemane [1981]
Music Label: Sangeetha
Music: C Ashwath, L Vaidyanathan
Lyrics: Doddarange Gowda
Singer: S. P. Balasubrahmanyam, S. Janaki
Check out the lyrics here..
Hoththaare Sooryanange
Haththoora Shooran Hange
Chiththava Kalaki Nintha Genekaara
Haththira Baaro Nanna Jothegaara
Baanina Chandranange
Oduva Jinkeyange
Suththalu Sulive Neenu Genekaathi
Haththira Baare Nanna Jothegaathi
Kaadaane Beled Hange Beledu
Chengudure Keneda Hange Kenedu
Hammeera Neenaagi Manasa Kadde
Kendaavare Dalad Hande Holedu
Saarangada Nadeyhange Sulidu
Oththaya Maadad Haange Hrudaya Gedde
Neenendu Veera Dheera
Nee Nanna Aase Poora
Noorentu Notadinda Nanna Karede
Yeneno Thalikininda Nanna Selede
Hoththaare Sooryanange
Haththoora Shooran Hange
Chiththava Kalaki Nintha Genekaara
Haththira Baare Neenu Jothegaathi
Rangaada Navilnange Kuliki
Hombaale Suliyange Baluki
Kannalle Mojininda Sobaga Kande
Naadaadi Huliyange Meredu
Simhada Mariyhange Setedu
Nannaase Banadaage Neleya Kande
Ninnella Maathu Bella
Ninnella Aata Salla
Chellaatada Geelininda Nanna Yelede
Thuntaatada Jorininda Nanna Hidide
Baanina Chandranange
Oduva Jinkeyange
Suththalu Sulive Neenu Genekaathi
Haththira Baare Nanna Jothegaathi
Haththira Baaro Nanna Jothegaara
Aalemane Song Lyrics
Nammoora Mandara Hoove
Hoththaare Sooryanage
Ella Melu Keelu
Comments
comments