August 15, 2017
Johny Mera Naam [2011] Songs Lyrics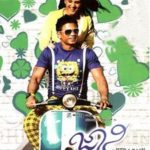 Johny Mera Naam [2011] Songs Lyrics: Johny Mera Naam is a 2011 Kannada movie, directed by Preetam Gubbi. Johny Mera Naam features Duniya Vijay, Ramya, Rangayana Raghu, Sharan, Sadhu Kokila, Ramesh Bhat, Dattanna, Girija Lokesh, Jayashree, Achyuth Kumar and others. Anand Audio is the music label of this movie.
Songs were composed by V. Harikrishna with lyrics written by Yogaraj Bhat, Jayanth Kaikini, Kaviraj. The songs for Johny Mera Naam were rendered by V. Harikrishna, Chethan Sosca, Kailash Kher, Priyadarshini, Sonu Nigam, Rangayana Raghu and Shamita Malnad.
Check out the lyrics here..
Shirtu Pantinali Lyrics
Movie: Johny Mera Naam [2011]
Music Lable: Anand Audio
Music: V. Harikrishna
Lyrics: Yograj Bhat
Singers: V. Harikrishna, Chethan Sosca
Diva Diva Lyrics
Movie: Johny Mera Naam [2011]
Music Lable: Anand Audio
Music: V. Harikrishna
Lyrics: Kaviraj
Singers: Kailash Kher, Priyadarshini
Bhavalokada Rayabhariye Lyrics
Movie: Johny Mera Naam [2011]
Music Lable: Anand Audio
Music: V. Harikrishna
Lyrics: Kaviraj
Singer: Shamita Malnad
Yava Seemeya Maayagaathiye Lyrics
Movie: Johny Mera Naam [2011]
Music Lable: Anand Audio
Music: V. Harikrishna
Lyrics: Kaviraj
Singers: Sonu Nigam
Yellavanu Heluvaase Lyrics
Movie: Johny Mera Naam [2011]
Music Lable: Anand Audio
Music: V. Harikrishna
Lyrics: Jayanth Kaikini
Singers: Sonu Nigam, Rangayana Raghu
Comments
comments