February 7, 2018
Kadalaache Lyrics
Kadalaache Lyrics: Kadalaache Madilaache Kanasondu Nanasaadanthe is a song from an upcoming 2018 Kannada movie Gultoo, written and directed by debutant Janardhan Chikkanna. Gultoo features Naveen Shankar, Sonu Gowda, Avinash, Dhananjay(Dhanu), Rangayana Raghu and others. Divo is the music label of this movie.
This song was composed by Amit Anand with lyrics penned by Anoop Ramaswamy Kashyap. Kadalaache Madilaache Kanasondu Song was rendered by Supriya Lohith and Raghuram.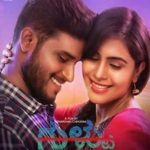 Kadalaache Lyrics
Movie: Gultoo [2018]
Music Label: Divo
Music: Amit Anand
Lyrics: Anoop Ramaswamy Kashyap
Singers: Supriya Lohith, Raghuram
Check Out The Lyrics Here..
Baanu Thili Mouna Galiyali Beesi
Male Haniya Maale Muththaaguva Haage
Moggu Hoovaagi Arali Thaa Kaayutha
Dumbiya Thutige Muththaguva Hage
Muththayithe Ee
Kadalaache Madilaache
Kanasondu Nanasaadanthe
Maleyaayithe Hani Muththayithe
Kadalaache Madilaache
Kanasondu Nanasaadanthe
Maleyaayithe Hani Muththayithe
Sanje Thili Baaninalli Ninna Kaayutha
Kambaniya Maale Muththaguva Haage
Muddagi Mouna Jaarithe
Nannaseya Yekaanthava Ninnaseyanthe
Khasagiyaagi Kalede Prathi Kshana
Ninnaseya Ee Paribhaasheya
Nannaseyanthe Koogi Helali Yenuva Neereekshana
Manasaadare Manase Ee Manasannu Kshamise
Manasaaguva Varegu Kaayuve
Manassagali Manasalli Maleyaagali
Thili Baanali Muththagali
Kadalaache Madilaache
Kanasondu Nanasaadanthe
Maleyaayithe Hani Muththayithe
Kadalaache Madilaache
Kanasondu Nanasaadanthe
Maleyaayithe Hani Muththayithe
Baanu Thili Mouna Galiyali Beesi
Male Haniya Maale Muththaaguva Haage
Moggu Hoovaagi Arali Thaa Kaayutha
Dumbiya Thutige Muththaguva Hage
Muththayithe Ee
Comments
comments