October 29, 2018
Kannadada Mathu Chenna Song Lyrics | Samara
Kannadada Mathu Chenna Song Lyrics | Samara: Kannadada Mathu Chenna is a hit song from the Kannada movie Samara, directed by Chi. Guru Dutt and produced by Praveen A Gurjer, Varun A Gurjer, Anil Pagdi under the banner A. A. Combines. story and screenplay by J. Damodaran. The film was released in 1995. Jhankar Music is the music label of this movie.
Samara features Shivarajkumar, Sudharani, Devaraj, Srinivasamurthy, Malavika, Shobhraj, Sathish, Thej Sapru, Ajay Gundurao, Aravind, Harish, M. N. Suresh, Bharath, HMT Babu, Desai, Nandini Singh, Ashok Rao and others. This song was composed by Kousthubha. information about the lyrics writer is unavilable. Kannadada Mathu Chenna Song was rendered by Dr. Rajkumar.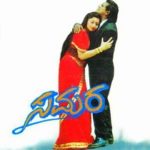 Kannadada Mathu Chenna Lyrics
Movie: Samara [1995]
Music Label: Jhankar Music
Music by: Kousthubha
Lyrics by: N/A
Singer: Rajkumar
Check out the lyrics here..
Kannadada Mathu Chenna
Kannadada Nela Chenna
Kannadigara Manasu Chinna
Kannadada Maathu Chenna
Kannadada Nela Chenna
Kannadigara Manasu Chinna
Intha Bhuvinalli Nanna
Januma Dorakidde Punya
Thunge Kaveri Neera
Kudiva Naavella Dhanya
Kannadada Mathu Chenna
Kannadada Nela Chenna
Kannadigara Manasu Chinna
Ee Mannina Jana Sevege
Dinavella Labhisali Bhagya
Nammoranu Santhaisuve
Daareena Hididava Yogya
Soundarya Illide Soukarya Illide
Oudaarya Thumbida Naadu
Ee Naada Deviya Aaradhane
Nanna Ee Preethi Haadu
Kannadada Mathu Chenna
Kannadada Nela Chenna
Kannadigara Manasu Chinna
Onde Gaali Onde Bhoomi Naavanna Thammandirella
Haththaru Kai Ondadare Nammannu Gellore Illa
Naanendu Nimmava Nimminda Geddava
Bekendu Nimmabhimaana
Nimmaashirvadada Phaladinda Naa
Padeve Bahu Dodda Sthana
Kannadada Maathu Chenna
Kannadada Nela Chenna
Kannadigara Manasu Chinna
Intha Bhuvinalli Nanna
Januma Dorakidde Punya
Thunge Kaveri Neera
Kudiva Naavella Dhanya
Kannadada Mathu Chenna
Kannadada Nela Chenna
Kannadigara Manasu Chinna
Comments
comments