November 1, 2017
Karpoorada Gombe Song Lyrics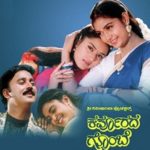 Karpoorada Gombe Song Lyrics: Karpoorada Gombe is a 1996 Kannada movie, written and directed by S. Mahendar. Karpoorada Gombe features Ramesh Aravind, Shruti and Shwetha, Sharan, Lokesh, Srinivasa Murthy, Doddanna, Rekha Das, Ashalatha, Vanishree, Master Anand and others. Lahari Music is the music label of this movie.
Songs were composed and written by Hamsalekha. Songs were rendered by Mano and K. S. Chithra.
Check out the lyrics here..
O Malligeye Lyrics
Movie: Karpoorada Gombe [1996]
Music Label: Lahari Music
Music: Hamsalekha
Lyrics: Hamsalekha
Singer: K. S. Chithra
Bandhu O Premada Lyrics
Movie: Karpoorada Gombe [1996]
Music Label: Lahari Music
Music: Hamsalekha
Lyrics: Hamsalekha
Singer: K. S. Chithra
Thabbalige Ee Thabbaliya Lyrics
Movie: Karpoorada Gombe [1996]
Music Label: Lahari Music
Music: Hamsalekha
Lyrics: Hamsalekha
Singer: K. S. Chithra
Karpoorada Gombe Lyrics
Movie: Karpoorada Gombe [1996]
Music Label: Lahari Music
Music: Hamsalekha
Lyrics: Hamsalekha
Singers: Mano, K. S. Chithra
O Malebille Lyrics
Movie: Karpoorada Gombe [1996]
Music Label: Lahari Music
Music: Hamsalekha
Lyrics: Hamsalekha
Singers: Mano, K. S. Chithra
Comments
comments