May 23, 2018
Kayisuva Hudugiyara Lyrics | Srigandha
Kayisuva Hudugiyara Lyrics | Srigandha: Kayisuva Hudugiyara is a famous song from the 1995 Kannada movie Srigandha [Shrigandha], directed by P. H. Vishwanath written with Neernalli Raju. The film was produced by Sampath Kumar under the banner Sri Varaha Creations.
Srigandha features Ramesh Aravind, Sudharani, Srinath, Sushma, B. V. Radha, Kashi and others. Akash Audio is the music label of this movie. This song was written and composed by Nadabrahma Hamsalekha. Kayisuva Hudugiyara Yaaru Preethisabaaradu song was rendered by renowned playback singers Mano and S. Janaki.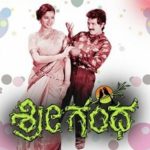 Kayisuva Hudugiyara Lyrics
Movie: Srigandha [1995]
Music Label: Akash Audio
Music: Hamsalekha
Singers: Mano, S. Janaki
Lyrics: Hamsalekha
Check out the lyrics here..
Kayisuva Hudugiyara Yaaru Preethisabaaradu
Preethisuva Hudugaranu Yaaru Noyisabaaradu
Kaayisidaru Noyisidaru Naanu Ninna Preethisuve
Naanu Ninna Preethisuve
Kopisuva Hudugaranu Yaaru Preethisabaaradu
Preethisuva Hudugiyara Yaaru Nindisabaaradu
Kopisidaru Nindisidaru Naanu Ninna Preethisuve
Naanu Ninna Preethisuve
Kaayisuvudu Sathaayisuvudu
Hennugala Kalethaane..
Preethigadu Balethaane
Kopisuvudu Chudaayisuvudu
Gandugala Kalethaane..
Preethigadu Selethaane
Kooguviri Odaadisuviri
Orege Hacchi Beyisuviri
Hogaluviri Maimaresuviri
Hattakke Hatthi Beelisuviri
Nijawagi Naanu Antha Huduganu Alla
Nijawagi Naanu Antha Hudugiyu Alla
Nijawagi Naanu Ninna Preethiya Daasa
Nijawagi Naanu Ninna Preethiya Daasi
Kayisuva Hudugiyara Yaaru Preethisabaaradu
Reethisuva Hudugiyara Yaaru Nindisabaaradu
Kaayisidaru Nindisidaru Naanu Ninna Preethisuve
Naanu Ninna Preethisuve
Kannugalali Kapata Kaandau
Kannu Mucchi Nambabahudu..
Antharanga Nodabahudu
Sannegalali Sannaha Kaanadu
Man Bicchi Thorabahudu..
Sneha Sanga Maadabahudu
Naachuvudu Himbaalisuvudu
Preethiya Aala Thorisuvudu
Anjuvudu Anumaanisuvudu
Preethige Sahi Haakisuvudu
Kaayodu Kaayisodu Virahada Prema
Kaayuttha Kanavarisodu Kanasina Prema
Thaamboola Seere Thandu Maathige Koogu
Sukhavaagi Nanna Nambi Madhuve Aagu
Kopisuva Hudugaranu Yaaru Preethisabaaradu
Preethisuva Hudugiyara Yaaru Nindisabaaradu
Kopisidaru Nindisidaru Naanu Ninna Preethisuve
Naanu Ninna Preethisuve
Kayisuva Hudugiyara Yaaru Preethisabaaradu
Preethisuva Hudugaranu Yaaru Noyisabaaradu
Kaayisidaru Noyisidaru Naanu Ninna Preethisuve
Naanu Ninna Preethisuve
Srigandha Kannada Songs Lyrics
Ondu Anuraagada Kavya
Kayisuva Hudugiyara
Kogile Pada Jaanapada
O Andaramma Andaru
Sister Sister
Comments
comments