October 25, 2017
Kodagina Kaaveri Lyrics
Kodagina Kaaveri Lyrics: Kodagina Kaaveri is a song from the 1971 Kannada movie Sharapanjara, directed by Puttanna Kanagal, based on a novel by Triveni of the same name. Sharapanjara features Kalpana, Gangadhar, Leelavathi, K. S. Ashwath, Srinath, Shivaram, Narasimharaju, Advani Lakshmi Devi, Chindodi Leela, M.N Lakshmi Devi, Loknath and others. Saregama is the music label of this movie. This song was composed by Vijaya Bhaskar with lyrics penned by Kanagal Prabhakara Sastry. Kodagina Kaaveri was rendered by P. Susheela and P. B. Sreenivas.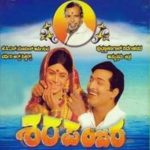 Kodagina Kaaveri Lyrics
Movie: Sharapanjara [1971]
Music Label: Saregama
Music: Vijaya Bhaskar
Lyrics: Kanagal Prabhakara Sastry
Singers: P. Susheela, P. B. Sreenivas
Check out the lyrics here..
Kaaveri Kaaveri Kaaveri Kaaveri Kaaveri
Kodagina Kaaveri
Kaaveri Nee Bedagini Vayyaari
Kannada Kula Naari
Kaaveri Nee Olavina Singaari
Rushijana Jeevana Thaponidhi
Kaaveri Neene Jenina Jeevanadi
Raithara Baalina Bhgyanidhi
Kaaveri Nee Nadeyuva Nelavella Punyada Sannidhi
Kodagina Kaaveri
Kaaveri Nee Bedagini Vayyaari
Haalina Aleyaagi Aadole
Kaaveri Nee Baalina Suvvaale Aadole
Chinnada Naadina Honnale
Kaaveri Navrasa Vaahini Girbaale
Kodagina Kaaveri
Kaaveri Nee Bedagini Vayyaari
Gandhada Seemeya Soundarya Lahari
Kaaveri Nee Gandharva Gaanada Ananda Lahari
Pathitha Paavani Amrutha Lahari
Kaaveri Nee Lalitha Lathavani Shrungaara Lahari
Kodagina Kaaveri
Kaaveri Nee Bedagini Vayyaari
Kannada Kula Naari
Kaaveri
Sharapanjara Songs
Uttara Dhruvadim Dakshina Dhruvaku
Kodagina Kaaveri
Biligiri Rangayya Neene Helayya
Sandesha Megha Sandesha
Hadinaalku Varsha Vanavasadindha
Bandhana Sharapanjaradali Bandhana
Save
Comments
comments