March 30, 2018
Laali laali Song Lyrics | Huchcha 2
Laali laali Song Lyrics | Huchcha 2: Laali laali is a song from an upcoming 2018 Kannada movie Huchcha 2, directed by Om Prakash Rao. The film was produced by A M Umesh Reddy under the banner Sri Renuka Movie Makers. Huchcha 2 features Darling Krishna, Sharvya, Maalavika, Avinsh, Saikumar and Others. This film seems like a remake of 2005 Tamil movie Raam starring Jiiva directed by Ameer. The Tamil film was also remade in Hindi as Bolo Raam.
Singer Madhu Balakrishnan was born in Koratty near Angamaly, Kerala. He learned music at Academy of Indian Music and Art, Adayar, Chennai.  He made his debut in Malayalam film industry thourgh the film Sisiram. He got his big break through Malayalam song Amme…Amme… from the film Valkannadi. He sings in Malayalam, Telugu, Tamil, Kannada and Tulu. some of his notable songs are Chembakame [Kakkakarumban], Chatharmizhi [Perumazhakalam], Swapanthin [Vacation], Vande Matharam in Nattu Raajavu and Pichai Pathiram from the movie Naan Kadavul under the music of Ilaiyaraaja.
Aanand Audio is the music label of this movie. This song was composed by J. Anoop Seelin with lyrics written by one of the most happening lyricist in Kannada Arasu Anthare. Laali laali song was rendered by Madhu Balakrishnan.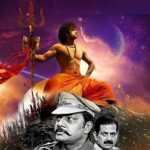 Laali laali Lyrics
Movie: Huchcha 2
Music Label: Aanand Audio
Music: J. Anoop Seelin
Lyrics: Arasu Anthare
Singer: Madhu Balakrishnan
Check out the lyrics here..
Laali Laali Laali Laali
Loka Yella Ee Thangaali
Gudiyali Ivalilla Hudukuva Haagilla
Nadedaado Daiva Amma Amma
Oho Ho Ho Oo Oo Oo |2|
Laali Laali Laali Laali
Loka Yella Ee Thangaali
Hoth Hutto Munchene Yelodu Ivalene
Arka Ninaginthanu Mundu Amma
Dikku Dikkaapaalu Neenillade
Uththu Biththole Jagavanne
Oho Ho Ho Oo Oo Oo |2|
Laali Laali Laali Laali
Loka Yella Ee Thangaali
Neethiya Pada Haadi
Manasige Muda Needi
Badukannu Hada Maado Veda Amma
Sothu Gedda Karna Ninnindale
Lokada Omkaara Thaaye
Laali Laali Laali Laali
Loka Yella Ee Thangaali
Gudiyali Ivalilla Hudukuva Haagilla
Nadedaado Daiva Amma Amma
Oho Ho Ho Oo Oo Oo |2|
Comments
comments