October 12, 2017
Maduve Maduve Lyrics
Maduve Maduve Lyrics: Maduve Maduve is a song from the 1967 Kannada movie Bangarada Hoovu, directed, written and produced by B. A. Arasu Kumar. Bangarada Hoovu features Rajkumar, Kalpana, Udaykumar, Shylashri, Balakrishna, Narasimharaju, Pandari Bai, Dinesh, Rajeshwari and others. Saregama is the music label of this movie. This song was composed by Rajan-Nagendra with lyrics written by Chi. Udaya Shankar. Maduve Maduve was rendered by P. Susheela and S. Janaki.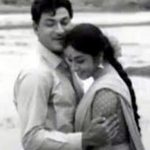 Maduve Maduve Lyrics
Movie: Bangarada Hoovu [1967]
Music Label: Saregama
Music: Rajan-Nagendra
Lyrics: Chi. Udaya Shankar
Singers: P. Susheela, S. Janaki
Check out the lyrics here..
Maduve Maduve Maduve
Hennigu Gandigu Maduve
Maduve Maduve Maduve
Hennigu Gandigu Maduve
Sambrama Tumbida Habbada Dinave
Santhoshada Dinave
Maduve Maduve Maduve
Hennigu Gandigu Maduve
Sambrama Tumbida Habbada Dinave
Santhoshada Dinave
Maduve Maduve Maduve
Hennigu Gandigu Maduve
Baagilalli Bhaari Chapparava Haaki
Maavina Elegale Thorana Katti
Baagilalli Bhaari Chapparava Haaki
Maavina Elegale Thorana Katti
Hennanu Gandanu Singarisi
Manthrava Helisi Vaadyava Molagisi
Hasemane Mele Avaranu Koorisi
Maaduva Ee Shaubha Kaaryava
Maduve Maduve Maduve
Hennigu Gandigu Maduve
Teeviyindale Baruva Maduve Gandu
Naachutha Naachutha Baruvalu Hennu
Teeviyindale Baruva Maduve Gandu
Naachutha Naachutha Baruvalu Hennu
Obbaranabboru Kaddu Nodalu
Mangala Muhurtha Koodutha Baralu
Maduve Gandu Thaaliya Kattalu
Maduve Gandu Thaaliya Kattalu
Mutthaideyaru Aarathi Belagalu
Maduve Maduve Maduve
Hennigu Gandigu Maduve
Sambrama Tumbida Habbada Dinave
Santhoshada Dinave
Maduve Maduve Maduve
Maduve Maduve Maduve
Bangarada Hoovu Songs
Oduva Nadi Sagarava
Aa Mogavu Entha Cheluvu
Do Do Do Basavanna
Maduve Maduve
Odhi Odhi
Nee Nadeva Haadiyalli
Save
Save
Comments
comments