January 3, 2018
Midida Hrudayagalu Song Lyrics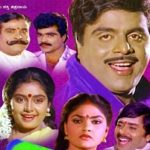 Midida Hrudayagalu Song Lyrics: Midida Hrudayagalu is a 1993 Kannada movie, directed by A. T. Raghu. Midida Hrudayagalu features Ambareesh, Shruti, Nirosha Doddanna, Rockline Venkatesh, Lohitashwa, Ramesh Bhat, Brahmavar, Agro Chikkanna, Girija Lokesh, Ashalatha and others. Lahari Music was the music label of this movie.
All Songs of the movie were composed and written by Hamsalekha. Songs were rendered by S. P. Balasubrahmanyam, Manjula Gururaj, K. S. Chithra, Dr. Rajkumar and Usha Ganesh.
Check out the lyrics here..
Thande Kodiso Seere Lyrics
Movie: Midida Hrudayagalu [1993]
Music label: Lahari Music
Music: Hamsalekha
Lyrics: Hamsalekha
Singers: Dr. Rajkumar
Chandana Chandanadinda Koreda Lyrics
Movie: Midida Hrudayagalu [1993]
Music label: Lahari Music
Music: Hamsalekha
Lyrics: Hamsalekha
Singers: S. P. Balasubrahmanyam, K. S. Chithra
Hosa Suggi Bandide Nava Dhaanya Lyrics
Movie: Midida Hrudayagalu [1993]
Music label: Lahari Music
Music: Hamsalekha
Lyrics: Hamsalekha
Singers: S. P. Balasubrahmanyam, Manjula Gururaj, Usha Ganesh
Devaloka Premaloka Nanna Lyrics
Movie: Midida Hrudayagalu [1993]
Music label: Lahari Music
Music: Hamsalekha
Lyrics: Hamsalekha
Singers: S. P. Balasubrahmanyam, K. S. Chithra
Nanji Oo Nanji Nannaparanji Lyrics
Movie: Midida Hrudayagalu [1993]
Music label: Lahari Music
Music: Hamsalekha
Lyrics: Hamsalekha
Singers: S. P. Balasubrahmanyam, Manjula Gururaj
Comments
comments