June 26, 2018
Moda Modalaagiye Lyrics | Sankashta Kara Ganapathi
Moda Modalaagiye Lyrics | Sankashta Kara Ganapathi : Moda Modalaagiye is a Kannada song from the movie Sankashta Kara Ganapathi directed by Arjun Kumar S and jointly produced by Rajesh Babu, Faizan Khan, Jodidar B. S Hemanth Kumar, Pramod Nimbalkar and A. Chaluvaraj Naidu.
Sankashta Kara Ganapathi [2018] features Likith Shetty, Shruti Goradia, Achyuth Kumar, Manjunath Hegde, Chandu B. Gowda and Mandeep Rai, Nagabhushana N. S and others. Arjun Kumar S got an opportunity to direct this Kannada film from a short film 'Pammandy Cross'. This is the first film for the hero of the movie Likith Shetty.
PRK Audio is the music label of this movie. This song was composed by Ritvik Muralidhar with lyrics penned by Nischal S Dambekodi, Madan Bellisalu. Moda Modalaagiye Song was rendered by Deepak Doddera, Eesha Suchi.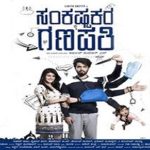 Moda Modalaagiye Lyrics
Movie: Sankashta Kara Ganapathi [2018]
Music Label : PRK Audio
Music: Ritvik Muralidhar
Lyrics: Nischal S. Dambekodi, Madan Bellisalu
Singers: Deepak Doddera, Eesha Suchi
Check out the lyrics here..
Moda Modalaagiye Beralanu Thaakide
Parichayavillada Olava Neralu
Kachaguli Needide Khushiyanu Thandide
Karedaroo Summane Ninade Hesaru
Thaanaagi Thaa Oduthide Bedavendaroo Hrudaya
Biddaroo Helade Maadikondide Praaya
Vaasiyaagada Gaaya
Thayaari Nadedide Mellane
Kannalli Kannittu Naa Nodalu
Sawari Horatide Ommele
Bereno Maathaadalu
Vilaasa Marethenu Eegale
Yaakishtu Chandano Ee Kaayile
Vishesha Enisuva Kalpane
Moododu Ninnindane
Vivarisalaare Naanenu
Haayaada Mounane Saakinnu
Kanasaloo Kooda Ninninda
Yaamaride Nannede
Kaapadiko Nannane
Moda Modalaagiye Beralanu Thaakide
Parichayavillada Olava Neralu
Kachaguli Needide Khushiyanu Thandide
Karedaroo Summane Ninade Hesaru
Thaanaagi Thaa Oduthide Bedavendaroo Hrudaya
Biddaroo Helade Maadikondide Praaya
Vaasiyaagada Gaaya
Sankashta Kara Ganapathi [2018] Songs:
Oorondu Kade Nadedare
Nooru Choorina Gaajaadenu
Moda Modalaagiye
Jeevanada Ee Santheyali
Nanaghelade Nanna
Comments
comments