February 7, 2018
Neenondu Ashcharya Lyrics
Neenondu Ashcharya Lyrics: Neenondu Ashcharya is a song from an upcoming 2018 Kannada movie Gultoo, written and directed by debutant Janardhan Chikkanna. Gultoo features Naveen Shankar, Sonu Gowda, Avinash, Dhananjay(Dhanu), Rangayana Raghu and others. Divo is the music label of this movie.
This song was composed by Amit Anand with lyrics penned by Jayanth Kaikini. Neenondu Ashcharya Song was rendered by Eesha Suchi and Deepak Doddera.
Neenondu Ashcharya is a typical Jayanth Kaikini song with some lovely lines like Haari Ninna Kanna Kidiyu Muddada Kaadgichchu Eega Nannalu. One more love number for people in love.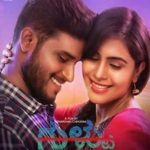 Neenondu Ashcharya Lyrics
Movie: Gultoo [2018]
Music Label: Divo
Music: Amit Anand
Lyrics: Jayanth Kaikini
Singers: Eesha Suchi, Deepak Doddera
Check Out The Lyrics Here..
Neenondu Ashcharya Muttiye Naa Nambala
Mechchutha Hejje Aythu Hambala
Apaharisuva Cheluvu Gari Gedaride Edure
Thadavarisuva Thutiya Maathe Bere
Mai Maresutha Thanuvu Shruthi Pulukide Usire
Chada Padisuva Manada Paade Bere
Seledare Nee Heege
Uliyali Naa Hege
Paradeyu Bekenu
Nodinnu Thereya
Mareya Mukha Neenu
Beku Onde Maaya Sparsha
Onti Emba Ee Shaapa Neegalu
Haari Ninna Kanna Kidiyu
Muddada Kaadgichchu Eega Nannalu
Neegi Neegi Yekaantha
Kshanavidu Varna Ranjitha
Hrudayave Hoodota
Inniga Avitha Nidhiya Hudukaata
Nota Nannannu Thabbutha
Minchu Nannalli Habbuththa
Innu Ellanu Unmaththa
Maathu Ommomme Soluththa
Mouna Inneno Heluththa
Innu Ee Jeeva Ninnaththa
Gultoo [2018] Songs:
Saalaagi Alegalu Kai Beesi
VTU We Really Love You
Neenondu Ashcharya
Kadalaache
Kaanada Preethi
Comments
comments