January 26, 2018
Nillu Nille Pathanga Lyrics
Nillu Nille Pathanga Lyrics: Nillu Nille Pathanga is a Kannada song from the 1973 Kannada movie Edakallu Guddada Mele, directed by legendary Puttanna Kanagal. The film was produced by Srikanth Nahatha and Srikanth Patel under the banner Srikanth & Srikanth Enterprises. The movie was loosely based on a novel Kannada Novel of the same name written by famous writer Bharathisutha whose several novels were made into movies.
Edakallu Guddada Mele features Jayanthi, Aarathi, Chandrashekar, Shivaram, V Ashwanth Narayana, Jr Jayanthi, Srinath, Ranga, Jayadeva Kumar and others. Saregama was the music label of this movie. This song was composed by M. Ranga Rao with lyrics penned by Vijaya Narasimha who was the frequent lyricist of Puttanna Kanagal. Nillu Nille Pathanga song was rendered by S. Janaki.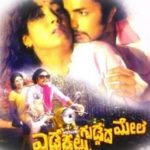 Nillu Nille Pathanga Lyrics
Movie: Edakallu Guddada Mele [1973]
Music Label: Saregama
Music: M. Ranga Rao
Lyrics: Vijaya Narasimha
Singers: S. Janaki
Check out the lyrics here..
Nille.. Pathanga
Nille.. Pathanga
Nillu Nille Pathanga
Beda Beda Benkiya Sanga
Beda Beda Benkiya Sanga
Pathanga.. Pathanga..
Kaanada Jwaale Kaamada Leele
Kaanada Jwaale Kaamada Leele
Kaadutha Aadire Kannu Muchchaale
Kshanikada Chapalake Baliyaaguveya
Kshanikada Chapalake Baliyaaguveya
Shreemathi Enisi Mathi Neeguveyaa
Shreemathi Enisi Mathi Neeguveyaa
Beda Beda Benkiya Sanga
Dharmada Sevaki Neenaaguveyo
Narakada Naayaki Neenenisuveyo
Dharmada Sevaki Neenaaguveyo
Narakada Naayaki Neenenisuveyo
Kaarkotada Visha Nee Bharisuveyo
Kaarkotada Visha Nee Bharisuveyo
Amrutha Vaahini Neenaaguveyo
Amrutha Vaahini Neenaaguveyo
Pathanga.. Pathanga..
Vinaashada Sulige Silukade Baa
Vishaadada Koopake Jaarade Baa Baa
Vivekada Gadiya Meerade Baa
Vivaaha Jeevana Poojege Baa
Vivaaha Jeevana Poojege Baa Baa
Edakallu Guddada Mele Songs
Santosha aha aha Sangeetha
Viraha Nooru Nooru Taraha
Sanyaasi Sanyaasi Arjuna Sanyaasi
Yaavoorava Iva Yaavoorava
Nillu Nille Pathanga
Gundina Maththe Gammaththu
Comments
comments