October 25, 2018
Nin Nayana Song Lyrics | Swartharatna
Nin Nayana Song Lyrics | Swartharatna: Nin Nayana is a Kannada song from an upcoming 2018 Kannada movie Swartharatna [Swartha Ratna], directed by Ashwin Kodange. This song was composed and written by the director of this film, Ashwin Kodange himself. Nin Nayana Song was rendered by playback singer Mohan Krishna. Adarsh Gunduraj Films is the record label of this movie.
The film was produced by Adarsh Gunduraj under the banner Adarsh Gunduraj Films. Swartharatna features Adarsh Gunduraj, Ishitha Varsha, Sneha Singh, Ramesh Bhat, Sapnaraj, Amith, Sadhukokila, Umesh, Sudha Beavadi, Sarigama Viji, Mandeep Rai and others.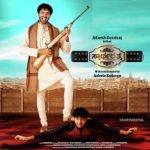 Nin Nayana Lyrics
Movie: Swartharatna [2018]
Record Label: Adarsh Gunduraj Films
Music by: Ashwin Kodange
Lyrics by: Ashwin Kodange
Singer: Mohan Krishna
Check out the lyrics here..
Hoi Neev Entha Heli Marre
Nam Aa Kaalada Haade Chanda Alla
Ivnavvana En Helak Hathyana Iva?
Adu Sari Kanla Ond Bitbidu Nodama
Ad Heng Haadiye
Kelri Matte
Ninna Kannu Galu Alla Alla Nin Nayana Nin Ayana
Nin Nayana
Nin Nayana Kesha Nodi
Marulaade Naa
Ninna Mana
Ninna Mana Shudda Shubhra
Swachcha Ganga Jala
Ninna Kannadiyantha Kannachali Naa
Adagiruve Naa
Nin Nanaya Ninna Mana
Ninna Hoo Suvasaneya Mai Gandhavu
Beeralu Ullasadaata
Ninna Hoo Suvasaneya Mai Gandhavu
Beeralu Ullasadaata
Ninna Manada Angaladi Chandra Kanthiyu
Chelluva Nanna Shanta Nota
Ninthode Nannode Nee
Beragaade Naa
Nin Nayana Ninna Mana
Ninna Onde Sparshake Kerali Ninthiruvudu
Nanna Thundaada Manasu
Ninna Onde Sparshake Kerali Ninthiruvudu
Nanna Thundaada Manasu
Ninna Jeevana Rangoli Rangaagisuvudu
Nan Thikka Saviganasu
Ninthu Lajjisadiru Nee
Ninthu Lajjisadiru Nee
Nanna Saamanya Hrudaya Chadapadiside
Ninn Nayana Ninna Mana
Ninn Nayana Ninna Mana
Ninna Kesha Nodi
Marulaade Naa
Naa Beragi Naa Koragi
Naa Karagi Naa Soragi
Kaayuthiruve Naa
Ninna Kannadiyantha Kannanchali Naa
Adagiruve Naa
Comments
comments