March 16, 2018
Preethi Kaavya Song Lyrics
Preethi Kaavya Song Lyrics: Preethi Kaavya is a kannada song from the 1994 Kannada movie Rashmi, directed and produced by K. V. Jayaram under the banner Jayadurga Combines. The film was based on the novels by K V Rajeshwari. Rashmi features Abhijith, Shruthi, Thimmaiah, Prashanth, Nagesh Mayya, H. V. Prakash, Shankar Bhat, Ramachandra, Bhagyashree, Padmaja Srinivas, Gangadhar, Chandru Pavagada, Manjaiah, Dr Sajjan and others.
Sangeetha music is the music label of this movie. This song was composed by Agashthya with lyrics penned by M. N. Vyasa Rao. Preethi Kaavya song was rendered by legendary singer S. P. Balasubrahmanyam.
K V Jayaram is a noted Kannada director famous for making movies based on Novels. He was born in Mandya in 1950. His foray into film industry happened at a very young age of 18 when he joined as an assistant to director M R Vittal. He made his directorial debut with Maralu Sarapani. Some of his notable work includes movie like Arunaraga, Hosa Neeru, Sharavegada Saradara, Badadha Hoovu, Ranjitha, Ibbani Karagithu and Mudhudidha Thavare Aralaithu.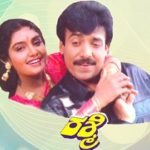 Preethi Kaavya Lyrics
Movie: Rashmi [1994]
Music Label: Sangeetha
Music: Agashthya
Lyrics: M N Vyasa Rao
Singer: S. P. Balasubrahmanyam
Check out the lyrics here..
Preethi Kaavya Meetidanthe Neenu
Preethi Kaavya Meetidanthe Neenu
Hrudaya Birida Bhaava Nooru
Edeya Baditha Yeko Joru
Arerere Preethi Kaavya Meetidanthe Neenu
Hoovinanthe Banna
Meeninanthe Kanna
Nee Theredaaga
Minchu Hokka Haage
Banthu Maiyya Thumba
Ee Aavega
Bisi Aalingana Rasa Romaanchana
Nee Thandaaga Jenu
Janma Janmadi Bandha
Nanna Ninna Sambandha
Badukige Usiranu Neenu Needide
Preethi Kaavya Meetidanthe Neenu
Are Preethi Kaavya Meetidanthe Neenu
Hrudaya Birida Bhaava Nooru
Edeya Baditha Yeko Joru
Saavininda Paaru
Maadidantha Henne
Nee Belakaade
Shudhdhavada Ninna
Prema Gangeyalli
Naa Shubhravaade
Edeyaakashake Holeva Thaareyu
Nee Endendu Aagu
Nanna Ninna Ee Jeeva
Thumbidanthe Vyaamoha
Hosathana Anudina Naanu Kaanuve
Preethi Kaavya Meetidanthe Neenu
Are Preethi Kaavya Meetidanthe Neenu
Hrudaya Birida Bhaava Nooru
Edeya Baditha Yeko Joru
Rashmi Kannada Movie Songs
Ibbani Thabbida Ileyali
Ibbani Thabbida [Male]
Nannedeya Thudithave
Vidhi Aatavanu Ballavararu
Preethi Kaavya
Comments
comments