February 13, 2018
Raagi Thandeera Lyrics
Raagi Thandeera Lyrics: Raagi Thandeera is a song from the 1982 Kannada movie Antharala [Antarala], directed by Suresh Heblikar. The film was produced under the banner Anubhava Films (P) Ltd. screenplay and dialogues by G S Sadashiva. Antharala features Suresh Heblikar, Mamatha Rao, Ramesh Bhat, Sundar Krishna Urs, Kaveri, Katte Ramachandra, Sridhar, Basanth, B S Achar, Rotti, Ve Mu Joshi, Venkatesh Prasad and others.
Sangeetha is the music label of this movie. This song was composed by L. Vaidyanathan with lyrics of Purandara Dasa. This song Raagi Thandeera was rendered by Meera Kudavalli.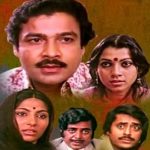 Raagi Thandeera Lyrics
movie: Antharala [1982]
Music Label: Sangeetha
Music: L. Vaidyanathan
Lyrics: Purandara Dasa
Singer: Meera Kudavalli
Check out the lyrics here..
Raagi Thandeerya Bhikshake
Raagi Thandeerya
Yogyaraagi Bhogyraagi
Bhaagyvantharaagi Neevu
Raagi Thandeerya Bhikshake Raagi Thandeerya |2|
Annadaanava Maaduva Raagi
Anna Chatravanittavaraagi
Annadaanava Maaduva Raagi
Anna Chatravanittavaraagi
Anya Vaadyagala Bittavaraagi
Anudina Bhajaneya Maaduvaraagi
Raagi Thandeerya Bhikshake Raagi Thandeerya |2|
Maatha Pitharanu Seviparaagi
Paapa Kaaryava Bittavaragi
Maatha Pitharanu Seviparaagi
Paapa Kaaryava Bittavaragi
Neethiya Baalanu Baaluvaraagi
Neethi Maargadali Shatharaagi
Raagi Thandeerya Bhikshake Raagi Thandeerya |2|
Kaama Krodava Alidavaraagi
Nema Nishtegala Maaduvaraagi
Kaama Krodava Alidavaraagi
Nema Nishtegala Maaduvaraagi
Raama Naamava Japisuvaraagi
Purandara Vitthalana Seviparaagi
Raama Naamava Japisuvaraagi
Purandara Vitthalana Seviparaagi
Raagi Thandeerya Bhikshake Raagi Thandeerya |2|
Yogyaraagi Bhogyraagi
Bhaagyvantharaagi Neevu
Raagi Thandeerya Bhikshake Raagi Thandeerya |4|
Antharala Songs
Ekamma Sheelamma
Mareyalaare Samskruthi
Nenapinali Kanasinali
Raagi Thandeera
Comments
comments