October 25, 2017
Sandesha Megha Sandesha Lyrics
Sandesha Megha Sandesha Lyrics: Sandesha Megha Sandesha is a song from the 1971 Kannada movie Sharapanjara, directed by Puttanna Kanagal, based on a novel by Triveni of the same name. Sharapanjara features Kalpana, Gangadhar, Leelavathi, K. S. Ashwath, Srinath, Shivaram, Narasimharaju, Advani Lakshmi Devi, Chindodi Leela, M.N Lakshmi Devi, Loknath and others. Saregama is the music label of this movie. This song was composed by Vijaya Bhaskar with lyrics penned by Vijaya Narasimha. Sandesha Megha Sandesha was rendered by P. Susheela.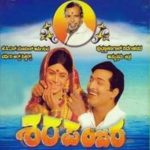 Sandesha Megha Sandesha Lyrics
Movie: Sharapanjara [1971]
Music Label: Saregama
Music: Vijaya Bhaskar
Lyrics: Vijaya Narasimha
Singer: P. Susheela
Check out the lyrics here..
Sandesha Megha Sandesha
Sandesha Megha Sandesha
Aasha Jeevana Megha Sandesha
Sandesha Megha Sandesha
Rajavasanthana Sundara Chaitrada Kogile Raaga Sandesha
Rajavasanthana Sundara Chaitrada Kogile Raaga Sandesha
Varsha Ruthuvina Megha Maaleya Varsha Dhaareya Harsha Sandesha
Sandesha Megha Sandesha
Hemantha Ruthuvina Premantharoopada Rasamaya Prema Sandesha
Onde Nudiyali Inde Thandide Anupama Megha Sandesha
Sandesha Megha Sandesha
Premada Pallavi Haadida Andina Manasa Lokada Madhura Sandesha
Lalalalala Lalalala Lalallala Lalalala..
Kaalidasana Kaavyanayaki Oorvashi Padeda Pranaya Sandesha
Sandesha Megha Sandesha
Naana Janmada Bhagya Visheshada Divya Milanada Bhavya Sandesha
Inde Hondide Onde Nudiyali Ramya Jeevana Punya Sandesha
Sandesha Megha Sandesha
Aasha Jeevana Megha Sandesha
Sandesha Megha Sandesha
Sharapanjara Songs
Uttara Dhruvadim Dakshina Dhruvaku
Kodagina Kaaveri
Biligiri Rangayya Neene Helayya
Sandesha Megha Sandesha
Hadinaalku Varsha Vanavasadindha
Bandhana Sharapanjaradali Bandhana
Save
Comments
comments