January 3, 2018
Thande Kodiso Seere Lyrics
Thande Kodiso Seere Lyrics: Thande Kodiso Seere is a song from the 1993 Kannada movie Midida Hrudayagalu, directed by A. T. Raghu. Midida Hrudayagalu features Ambareesh, Shruti, Nirosha, Doddanna, Rockline Venkatesh, Lohitashwa, Ramesh Bhat, Brahmavar, Agro Chikkanna, Girija Lokesh, Ashalatha and others. Lahari Music was the music label of this movie.
This song was written and composed by Hamsalekha. Thande Kodiso Seere was rendered by Dr. Rajkumar.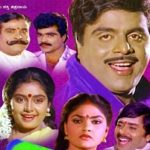 Thande Kodiso Seere Lyrics
Movie: Midida Hrudayagalu [1993]
Music label: Lahari Music
Music: Hamsalekha
Lyrics: Hamsalekha
Singers: Dr. Rajkumar
Check out the lyrics here..
Thande Kodiso Seere Maduve Aago Varege
Thaayi Udiso Seere Thaayi Aago Varege
Bandhu Kodiso Seere Banna Hogo Varege
Ganda Kodiso Seere Kunkuma Iruvavarege
Hennina Januma Kaleva Varege
Mannina Mamathe Mareva Varege
Bhoomi Endu Jana Bhara Enuvudilla
Thaayi Endu Thanna Maguva Biduvudilla
Iddu Saththa Haage Maguva Bitta Thaayi
Thaayiginta Illi Doddadilla Sthayi
Seetha Maathe Sthana Gandana Anusarisidare
Gange Gowri Sthana Katheya Anukarisidare
Ganda Hendathi Nantu Brahma Haakida Gantu
Huttu Saavina Nantu
Hrudaya Midivavarege
Premada Thuththa Thudiyavarege
Baalina Guttu Thilivavarege
Tha Na Na Tha Na Tandannanoo
Oh Oh Oh Oh Oooo
Olle Manasu Iddarene Kashtavanthe
Karago Hrudaya Iddaranthu Chintheyanthe
Preethi Hariva Neeru Odeda Manasinalli
Baalu Kanda Neeru Midida Hrudayadalli
Thande Kodiso Seere Maduve Aago Varege
Thaayi Udiso Seere Thaayi Aago Varege
Bandhu Kodiso Seere Banna Hogo Varege
Ganda Kodiso Seere Kunkuma Iruva Varege
Hennina Januma Kaleva Varege
Mannina Mamathe Mareva Varege
Midida Hrudayagalu Song Lyrics
Thande Kodiso Seere
Chandana Chandanadinda Koreda
Hosa Suggi Bandide Nava Dhaanya
Devaloka Premaloka Nanna
Nanji Oo Nanji Nannaparanji
Comments
comments