August 27, 2017
Uriyuthide Hoobana Lyrics
Uriyuthide Hoobana Lyrics: Uriyuthide Hoobana is a song from the 1983 Kannada movie Mududida Thavare Aralithu, directed by K. V. Jayaram and produced by Producer Kalanikethan. It is based on the novel of the same name by Chitralekha.
Mududida Thavare Aralithu features Ananth Nag, K. S. Ashwath, Lakshmi, Shobha, Mukhyamantri Chandru, Leelavathi, Mysore Lokesh, Musuri Krishnamurthy, Leelavathi, Adavani Lakshmidevi, Shobha, K. N. Bharathi, Manjula Hiremat, Sunanda Kadapatti, Lalitha, Rathnamala, Baby Sujatha, Master Rajesh, Prabhakar, Uma Shivakumar and others.
Uriyuthide Hoobana song lyrics were written by Doddarange Gowda and the song composed by M. Ranga Rao. This song was was rendered by playback singer S. Janaki.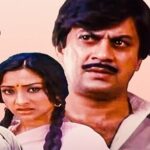 Uriyuthide Hoobana Lyrics
Movie: Mududida Thavare Aralithu [1983]
Music Label: Sangeetha
Music: M. Ranga Rao
Lyrics: Doddarange Gowda
Singer: S. Janaki
Check out 'Uriyuthide Hoobana' lyrics here…
Uriyuthide Hoobana Karaguthide Jeevana
Uriyuthide Hoobana Karaguthide Jeevana
Nele Kanade Chinthe Thale Thakide
Nele Kanade Chinthe Thale Thakide
Jeeva Baliyaagi Bale Beeside
Uriyuthide Hoobana Karaguthide Jeevana
Thayiya Savi Mathanu Meeri
Gandana Nade Khandane Maadi
Thayiya Savi Mathanu Meeri
Gandana Nade Khandane Maadi
Thundaythu Prema Veene
Undaythu Nooru Bene
Thundaythu Prema Veene
Undaythu Nooru Bene
Odalaalave Himse Seleyagide
Odalaalave Himse Seleyagide
Baalu Baradaagi Tanu Bendide
Uriyuthide Hoobana Karaguthie Jeevana
Novina Hani Sagaravagi Manasa Pari Bheekaravagi
Novina Hani Sagaravagi Manasa Pari Bheekaravagi
Churaythu Asha Soudha Nanjaythu Preethiya Gandha
Churaythu Asha Soudha Nanjaythu Preethiya Gandha
Nija Asare Benki Kanavagide
Nija Asare Benki Kanavagide
Thapa Odanadi Mana Nondide
Uriyuthide Hoobana Karaguthide Jeevana
Uriyuthide Hoobana Karaguthide Jeevana
Nele Kanade Chinthe Thale Thakide
Nele Kanade Chinthe Thale Thakide
Jeeva Baliyaagi Bale Beeside
Uriyuthide Hoobana Karaguthide Jeevana
Mududida Thavare Aralithu [1983] Songs List
1. Aralide Aralide Mududida Thavare
Lyrics: Anamika
Singer: S. Janaki
2. Munjane Moodida Haage
Lyrics: Doddarange Gowda
Singer: S. P. Balasubrahmanyam
3. Vivaha Baalige
Lyrics: Doddarange Gowda
Singer: S. P. Balasubrahmanyam
4. Milana Kaanadu
Lyrics: Doddarange Gowda
Singer: S. P. Balasubrahmanyam
5. Uriyuthide Hoobana
Lyrics: Doddarange Gowda
Singer: S. Janaki
Save
Comments
comments