March 9, 2018
Vichara Hudugiyadadare Lyrics
Vichara Hudugiyadadare Lyrics: Vichara Hudugiyadadare is a song from the 1989 Kannada movie Avane Nanna Ganda, directed by S. Umesh and K. Prabhakar. The film was produced by K. Prabhakar under the banner by Vijay Films. Avane Nanna Ganda features Kashinath, Sudharani, M. P. Shankar, Vanitha Vasu, Anjali Sudhakar, Doddanna, Sihi Kahi Chandru, Mysore Lokesh, Sudheer, C R Simha, Sundar Raj, Kaminidharan and others.
Lahari Music was the music label of this movie. This song was composed and lyrics written by Hamsalekh. Vichara Hudugiyadadare song was rendered by S. P. Balasubrahmanyam.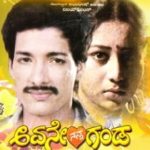 Vichara Hudugiyadadare Lyrics
Movie: Avane Nanna Ganda [1989]
Music Label: Lahari Music
Music: Hamsalekha
Lyrics: Hamsalekha
Singers: S. P. Balasubramanyam
Check out the lyrics here..
Vichaara Hudugiyadaadre
Gullo Gullu Hoy Gullo Gullu
Prachaara Hudugiyadaadre
Thrillo Thrillu Hoy Thrillo Thrillu
Namma Naadalli Naariya Devathe Anthaare
Soap-U Tooth Paste-U Maaroke Beththale Maadthaare
Vichaara Hudugiyadaadre
Gullo Gullu Hoy Gullo Gullu
Prachaara Hudugiyadaadre
Thrillo Thrillu Hoy Thrillo Thrillu
Washing Powder Nirma
Washing Powder Nirma Nirma
Olage Thoduthidda Batte Baregalella
Eddu Horagadege Bandide
Cream-U Snow Galige Kannu Thelisuva
Madana Naariyare Bekide
Motor Bike-U Thorsoku
Hinde Cheluveye
Chapli Design Thirgsoku
Munde Bedagiye
Mooru Kaasina Blade-Igu
Lady Kai Beku
Bat-U Ball-Gala Naduvallu
Baaleyare Beku
Vichaara Hudugiyadaadre
Gullo Gullu Hoy Gullo Gullu
Prachaara Hudugiyadaadre
Thrillo Thrillu Hoy Thrillo Thrillu
Thampu Paaniya Jaahiraathige
Bisiya Tharuniyare Bekide
Kaamaraama Jaahiraathalli
Hudugi Are Beththalaa
Kaleyaagi Bandavalu Shileyaadalu
Shileyinda Horabandu Koleyaadalu
Namma Naadalli Naariya Devathe Anthaare
Soap-U Tooth Paste-U Maaroke Beththale Maadthaare
Vichaara Hudugiyadaadre
Gullo Gullu Hoy Gullo Gullu
Prachaara Hudugiyadaadre
Thrillo Thrillu Hoy Thrillo Thrillu
Namma Naadalli Naariya Devathe Anthaare
Soap-U Tooth Paste-U Maaroke Beththale Maadthaare
Vichaara Hudugiyadaadre
Gullo Gullu Hoy Gullo Gullu
Prachaara Hudugiyadaadre
Thrillo Thrillu Hoy Thrillo Thrillu
Avane Nanna Ganda Songs
Hasiru Gaajina Balegale
Vichara Hudugiyadadare
Kaliyuga Manmathadasa
Comments
comments