September 17, 2020
List of Kannada Movies directed by Real Star Upendra
List of Kannada Movies directed by Real Star Upendra: Upendra is one of the leading actors in the Kannada cinema.  Before becoming a lead actor Upendra enthralled the Kannada cinema lovers by directing hit movies in different genres. He is a multi-talented artist. He is a Director, Actor, Lyricist, and a politician.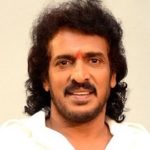 Upendra's movies were known for its unconventional theme, intelligent and interesting script, unique titles and  costumes, and hit songs. He is considered as one of the path-breaking directors of Kannada cinema.
On the occasion of his birthday, Team LyricsRaaga had attempted to list out Kannada Movies directed by Real Star Upendra. We wish a very Happy Birthday to Upendra.
Let's check out the Kannada Movies directed Real Star by Upendra..
1. Tharle Nan Maga [1992] : After working as an assistant to director Kashinath, Upendra made his directorial debut in 1992 through the film Tharle Nan Maga a comedy flick featuring Jaggesh, Nithya, Anjali Sudhakar, Bank Janardhan, Satyabhama, Tennis Krishna, M. S. Umesh, and others. V. Manohar is introduced as music director in this film.
2. Shhh! [1993] : After giving a comedy movie as his first film, director Upendra surprised the Kannada movie lovers  with a horror film titled Shhh! in 1993. with a gripping story and screenplay Upendra proved his capabilities to hold  the attention of the audience as a director. he also made small role in the film as an actor.
The film featured Kumar Govind, Kashinath, Suresh Heblikar, Megha, Bank Janardhan, Vaijanath Biradar, Mimicry Dayanand and others. The film marked the debut of Sadhu Kokila as an actor and music director. Song 'Avanalli Ivalilli' rendered by L. N. Shastry became a huge hit.
List of Kannada Movies directed by Real Star Upendra
| | | |
| --- | --- | --- |
| Year | Movie | Actors |
| 1992 | Tharle Nan Maga | Jaggesh |
| 1993 | Shhh! | Kumar Govind |
| 1995 | Om | Shivarajkumar |
| 1995 | Operation Antha | Ambareesh |
| 1998 | Swasthik | Raghavendra Rajkumar |
| 1998 | A | Upendra |
| 1999 | Upendra | Upendra |
| 2010 | Super | Upendra |
| 2015 | Uppi 2 | Upendra |
Comments
comments