August 13, 2017
My Favorite Bollywood Songs | Part 2
My Favorite Bollywood Songs | Part 2
I have a motto in life… books for mind and music for soul. I cannot function without these two in my daily life. I have N number of songs, artists, music directors to be thankful for providing me solace.
Here are is the 2nd list of My Favorite Bollywood Songs. Take a look..
1. Noor-E-Khuda – My Name is Khan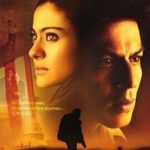 My Name is Khan directed by Karan Johar featuring Shah Rukh Khan and Kajol has some marvellous songs thanks to Shankar-Ehsaan-Loy. My personal favorite song from the film is "Noor-E-Khuda" sung by Adnam Sami, Shankar Mahadevan and Shreya Ghosal. The lyrics was penned by Niranjan Iyengar.
Why I am in love with this song? This song has a blend of western and Indian classical styles. It has this sufi feel to it.  This is one song which is a food for your soul!
2. Na Tum Jaano Na Hum – Kaho Na Pyar Hai
Kaho na pyar hai directed by Rakesh Roshan had two newcomers featured in the movie. The Heartthrob Hrithik Roshan and Ameesha Patel. The music was composed by Rajesh Roshan. This particular song "Na Tum Jaano Na Hum" sung by Lucky Ali and Ramya has still not lost its charm even after 17 years! Maybe we should thank Ibrahim Ashq for the beautiful lyrics. The Snow-Clad location is also a plus point.
3. Abhi Mujh Mein Kahin – Agneepath
The Film is directed by Karan Johar and stars Hrithik Roshan and Priyanka Chopra in the lead role. The music is composed by Ajay-Atul and Lyrics is penned by Amitabh Bhattacharya. This Song is sung by one of the most talented gifted singer Sonu Nigam. This song is all about a brother trying to build his relationship with his kid sister. Sonu has done a fabulous job and I bet you just cannot hate this song!
4. Dil Se  Re – Dil Se
Should I even tell why I love this song? Aren't the names like Mani Rathnam, A. R. Rahman enough? The lyrics is penned by Gulzar Saab and is sung by Rahman, Anuradha Sriram, Anupama and Febi Mani.
Whenever Rahman say "Dil Se Re", my heart just jumps!
5. Tere Liye Jaanam – Suhaag
Honestly, I have not seen this movie all I have seen is this movie songs. This film does have peppy numbers like Gore gore mukude mein or Tana na na. But there is this one song in the movie which is delightful to your ears and also your eyes. The Song "Tere Liye Jaanam" sung by S.P.Balasubramanyam and Chitra is definitely a visual treat. The song is inspired by Roja Jaaneman from the movie Roja. Suhaag movie's music was composed by Anand-Milind
6. Ae Mere Humsafar – Qayamat Se Qayamat Tak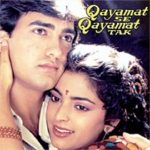 Ae Mere Humsafar is one of most listened song in my playlist. The music was composed by Anand-Milind and lyrics were penned by Majrooh Sultanpuri. The song was sung by Udit Narayan and Alka Yagnik.
Udit and Alka with their voice will just make you forget everything else! Very melodic and romantic number with some great music and lyrics. Qayamat Se Qayamat Tak album contains some unforgettable songs.
7. Ae Mere Humsafar – Baazigar
Baazigar really has some memorable songs like the title track Baazigar o baazigar or the dance number Yeh Kaali Kaali Ankhen. These songs might have over shadowed a particular romantic number "Ae mere humsafar" sung by Alka Yagnik and Vinod Rathore. The music was composed by Anu Malik and lyrics were penned by Dev Kohli. This song is a complete package. It has soothing music, Alka and Vinod's melodious voice and Shah Rukh Khan!
Keep the song on loop during night, it will lull you to sleep!
8. Prem's Theme – Dum Laga Ke Haisha
Our Indian serials are good with ripping off songs and BG from famous films and using it. That's how I stumbled upon this Alaap. I went mad and tried searching for this alaap over the internet and couldn't find it. This Alaap is sung by Papon and music is composed by Anu Malik. If you haven't heard this…mate, go and listen to it as soon as possible. This one surely pulls the heart strings.!
9. Main Koi Aisa Geet Gaoon – Yes Boss
Is there anyone who has heard this song and not fallen in love with it? The song is sung by Abhijeet and music was composed by Jatin-Lalit. The beautiful lyrics was penned by Javed Akhtar. This is one song, which cannot be replaced! Abhijeet voice compliments SRK so well!
10. Aate Jaate – Maine Pyar Kiya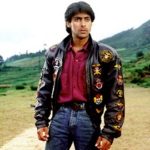 Aate Jaate Haste Ghaate is from the film Maine Pyar kiya featuring Salman Khan and Bhagyashree in lead roles. The music was composed by Raamlaxman and lyrics was penned by Dev Kohli. The song was sung by S.P. Balasubramanyam and Lataji. I just love this song.
With talented singers, soft music with black and white background the opening credit song just steals the heart of the listener. When the singers sing "Maine pyar kiya", you have no choice but to agree with them and fall in love with this romantic number.
Well, its really a tough job to just list few of my favorite songs! There are still at least 1000 more to be listed. Most of them from late 80s to mid-2000s. I truly feel, we saw and heard great and memorable songs during the 90s and early 2000s. The songs would make you lose yourself with their meaningful lyrics and soulful music.
Apart from these 10, there are few new songs which have made my favorite list are
• Sapna Jahan from Brothers (Arijith Singh)
• Hawayien from Jab Harry met Sejal (Arijith Singh)
• Jeena Jeena from Badlapur (Atif Aslam)
• Judaai from Badlapur (Arijith Singh and Rekha Bhardwaj)
• Hasi Ban gaye from Hamari Adhuri Kahaani (Shreya Ghosal)
• Manchala from Hasee toh Phasee (Nupur Pant, Shafqat Amanat Ali)
Let me know which song is currently playing in your mobile.
Drop a comment!
Comments
comments