May 26, 2020
Yake Badidaadthi Thamma Song Lyrics | Kannada Janapada Songs
Yake Badidaadthi Thamma Song Lyrics | Kannada Janapada Songs: Yake Badidaadthi Thamma is a famous Kannada folk song [Janapada Geethe]. Various artists have created different version of this folk song. Noted Composer and  Singer C. Ashwath also created his own version of this song. Singer Kalavathi Dayanand's version is also very famous among Kannada folk song lovers.
Yake Badidaadthi Thamma Song has got great lyrics that explain the reality of life. In our life, we do a lot of unpleasant things, we fight, we cheat, we do all kinds of things for the material gains. but in the end we all end up in the grave. nobody is going to come with us to the grave when we die. family, wife, son, daughter, father, mother, brother, sister, friends, relatives none of them will come with us.
so we must understand that life is short and we have to live life in a useful manner. no need to fight, hate, or cheat. as long as we live on this earth, we must try to live our life by spreading love instead of hate. If possible try to help each other, if we can't help make sure that we refrain from creating troubles to others. that is more than enough.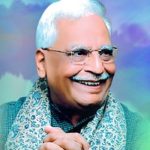 Song: Yake Badidaadthi Thamma
Music: C. Ashwath
Lyrics: Folk
Singer: Various
Genre: Folk
Language: Kannada
Check out the lyrics here..
Yake Badidaadthi Thamma
Yake Badidaadthi Thamma
Maaya Mechchi Samsaara Nechchi
Neen Hogo Dariye Thamma
Kanna Muchchi Manna Muchchi
Yake Badidaadthi Thamma
Maaya Mechchi Samsaara Nechchi
Neen Hogo Dariye Thamma
Kanna Muchchi Manna Muchchi
Neen Hogo Dariye Thamma
Kanna Muchchi Manna Muchchi
Hendru Makkaliruvaru Thamma Elli Thanaka
Hendru Makkaliruvaru Thamma Elli Thanaka
Idre Thimbo Thanaka
Idre Thimbo Thanaka
Satthaaga Baruvaru Thamma Guni Thanaka
Satthaaga Baruvaru Thamma Guni Thanaka
Manna Muchcho Thanaka
Manna Muchcho Thanaka
Yake Badidaadthi Thamma
Yake Badidaadthi Thamma
Maaya Mechchi Samsaara Nechchi
Neen Hogo Dariye Thamma
Kanna Muchchi Manna Muchchi
Neen Hogo Dariye Thamma
Kanna Muchchi Manna Muchchi
Anna Thamma Akka Thangi Elli Thanaka
Anna Thamma Akka Thangi Elli Thanaka
Baduki Beleyo Thanaka
Baduki Beleyo Thanaka
Satthaaga Baruvaru Thamma Guni Thanaka
Satthaaga Baruvaru Thamma Guni Thanaka
Mannu Muchcho Thanaka
Mannu Muchcho Thanaka
Yake Badidaadthi Thamma
Yake Badidaadthi Thamma
Maaya Mechchi Samsaara Nechchi
Neen Hogo Dariye Thamma
Kanna Muchchi Manna Muchchi
Neen Hogo Dariye Thamma
Kanna Muchchi Manna Muchchi
Nentru Yistru Baruvaru Thamma Elli Thanaka
Nentru Yistru Baruvaru Thamma Elli Thanaka
Idre Thinno Thanaka Thindu Thego Thanaka
Idre Thinno Thanaka Thindu Thego Thanaka
Satthaaga Baruvaru Thamma Guni Thanaka
Satthaaga Baruvaru Thamma Guni Thanaka
Manna Muchcho Thanaka
Manna Muchcho Thanaka
Yake Badidaadthi Thamma
Yake Badidaadthi Thamma
Maaya Mechchi Samsaara Nechchi
Neen Hogo Dariye Thamma
Kanna Muchchi Manna Muchchi
Neen Hogo Dariye Thamma
Kanna Muchchi Manna Muchchi
Hennu Honnu Mannu Ninnadu Elli Thanaka
Hennu Honnu Mannu Ninnadu Elli Thanaka
Ninna Koralige Kunike Beelo Thanaka
Ninna Koralige Kunike Beelo Thanaka
Ninnaase Praana Pakshi Haaro Thanaka
Ninnaase Praana Pakshi Haaro Thanaka
Kalachayya Maayada Poreya Mukthi Hondaaka
Kalachayya Maayada Poreya Mukthi Hondaaka
Yake Badidaadthi Thamma
Yake Badidaadthi Thamma
Maaya Mechchi Samsaara Nechchi
Neen Hogo Dariye Thamma
Kanna Muchchi Manna Muchchi
Neen Hogo Dariye Thamma
Kanna Muchchi Manna Muchchi
Comments
comments