October 1, 2021
Kannodu Kannu Kalandhaachu Lyrics | Nadodi Mannan | MGR
Kannodu Kannu Kalandhaachu Lyrics | Nadodi Mannan | MGR: Kannodu Kannu Kalandhaachu is a song from the 1958 Tamil movie 'Nadodi Mannan', directed and produced by M. G. Ramachandran [MGR] in his directorial debut. The film was produced by MGR, M. G. Chakrapani, and R. M. Veerappan under the banner Em.Gee.Yar Pictures.
Kannodu Kannu Kalandhaachu Song Lyrics were penned by famous Tamil lyricist Pattukkottai Kalyanasundaram, and the song was composed by S. M. Subbaiah Naidu. This song was rendered by playback singer Jikki and team.
Nadodi Mannan Tamil film features ensamble cast of M. G. Ramachandran, P. Bhanumathi, M. N. Nambiar, B. Saroja Devi, P. S. Veerappa, M. N. Rajam, Chandrababu, G. Sakunthala, M. G. Chakrapani, T. P. Muthulakshmi, T. K. Balachandran, K. R. Ramsingh, K. S. Angamuthu, and others.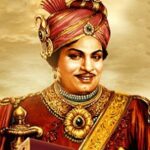 Kannodu Kannu Kalandhaachu Song Lyrics
Movie: Nadodi Mannan [1958]
Music: S. M. Subbaiah Naidu
Lyrics: Pattukkottai Kalyanasundaram
Singer: Jikki
Label: The Gramophone Company of India Ltd
Check out 'Kannodu Kannu Kalandhaachu Song Lyrics' here
| Kambaa Kumbaalo
Kumbaalo Kumbaalo Kumbaalo |4|
Kannodu Kannu Kalandhaachu
Kaanaadha Inbam Kandaachu
Kannodu Kannu Kalandhaachu
Kaanaadha Inbam Kandaachu
Onnoda Onnu Thunaiyaachu
Ullam Nenadhachu Nadandhaachu
Onnoda Onnu Thunaiyaachu
Ullam Nenadhachu Nadandhaachu
Kannodu Kannu Kalandhaachu
Kaanaadha Inbam Kandaachu
Ponnaana Ponnu Thaniyaaga Ninna
Pollaadha Kaalam Kadandhaachu
Ponnaana Ponnu Thaniyaaga Ninna
Pollaadha Kaalam Kadandhaachu
Kannalanodu Kinnaaram Paesum
Ponnaana Naeram Porandhaachu
Kannalanodu Kinnaaram Paesum
Ponnaana Naeram Porandhaachu
Kannodu Kannu Kalandhaachu
Kaanaadha Inbam Kandaachu
Sinnan Chirisilae
Sinna Chirisilae
Anju Vayasilae
Nenjilae Konda Anbu
Nenjilae Konda Anbu
Ilam Pinjilae Konda Anbu
O O Ilam Pinjilae Konda Anbu
Ippo Enna Panniyum Pirikka Mudiyalae
Paaraamalae Vandha Anbu
Edhir Paaraamalae Vandha Anbu
Kanna Kadhuppilae Sella Chirippilae
Annaikkae Vandha Anbu
Kanna Kadhuppilae Sella Chirippilae
Annaikkae Vandha Anbu
Adhil Ennaikkum Illae Vambu
Adhil Ennaikkum Illae Vambu
Adhu Enaiyum Unnaiyum Kaekkaamae
Inaikka Povudhae Vambu
Aahaa Vaendaamae Indha Vambu
Kannodu Kannu Kalandhaachu
Kaanaadha Inbam Kandaachu
Kannodu Kannu Kalandhaachu
Kaanaadha Inbam Kandaachu
Onnoda Onnu Thunaiyaachu
Ullam Nenadhachu Nadandhaachu
Onnoda Onnu Thunaiyaachu
Ullam Nenadhachu Nadandhaachu
Kannodu Kannu Kalandhaachu
Kaanaadha Inbam Kandaachu
Kannodu Kannu Kalandhaachu
Kaanaadha Inbam Kandaachu
Onnoda Onnu Thunaiyaachu
Ullam Nenadhachu Nadandhaachu
Onnoda Onnu Thunaiyaachu
Ullam Nenadhachu Nadandhaachu
Engae Engae Engae Engae
En Inbam Engae
En Inbam Engae
En Idhayam Engae
Pagaivar Nadungum Nadai Engae
En Pakkam Irundha Balam Engae
En Inbam Engae
En Idhayam Engae
Pagaivar Nadungum Nadai Engae
En Pakkam Irundha Balam Engae
Engae ..Engae
Engae Engae Engae Engae
Veeramaa Mugam Theriyudhae
Adhu Vettri Punnagai Puriyudhae
Veeramaa Mugam Theriyudhae
Adhu Vettri Punnagai Puriyudhe
Veeramaa Mugam Theriyudhae
Adhu Vettri Punnagai Puriyudhe
Vindhai Paarvaiyil
Maeni Urugudhae
Vindhai Paarvaiyil Maeni Urugudhe
Melum Melum En Aasai Perugudhe
Kambala Kumbaa
Kumbala Kambaa Kumbaalo
Kumbaalo Kumbaalo Kumbaalo
Kaadhal Valarudhe
Kambala Kumbaa
Kumbala Kambaa Kumbaalo
Kumbaalo Kumbaalo Kumbaalo
Vaazhvu Malarudhe
Kambala Kumbaa
Kumbala Kambaa Kumbaalo
Kumbaalo Kumbaalo Kumbaalo
Kambala Kumbaa
Kumbala Kambaa Kumbaalo
Kumbaalo Kumbaalo Kumbaalo
Kumbaalo Kumbaalo Kumbaalo
Nadodi Mannan [1958] Tamil Movie Songs List
1. Thoongathey Thambi Thoongathey
Music: S. M. Subbaiah Naidu
Lyrics: Pattukkottai Kalyanasundaram
Singer: T. M. Soundararajan
2. Summa Kedandha Nelaththa Koththi
Music: S. M. Subbaiah Naidu
Lyrics: Pattukkottai Kalyanasundaram
Singers: T. M. Soundararajan, P. Bhanumathi
3. Maanai Thedi Machan Vara Poraan
Music: S. M. Subbaiah Naidu
Lyrics: Pattukkottai Kalyanasundaram
Singer: Jikki
4. Kannodu Kannu Kalandhaachu
Music: S. M. Subbaiah Naidu
Lyrics: Pattukkottai Kalyanasundaram
Singer: Jikki
5. Thadukkadhe Ennai Thadukkadhe
Music: S. M. Subbaiah Naidu
Lyrics: M. K. Aathmanathan
Singers: Chandrababu, Jamuna Rani
6. Paadu Patta Thannaale
Music: N. S. Balakrishnan
Lyrics: M. K. Aathmanathan
Singer: T. V. Rathnam
7. Kannil Vandhu Minnal Pol
Music: S. M. Subbaiah Naidu
Lyrics: Suratha
Singers: T. M. Soundararajan, Jikki
8. Varuga Varuga Vendhe
Music: S. M. Subbaiah Naidu
Lyrics: Suratha
Singers: N. L. Ganasaraswathi, P. S. Vaidehi
9. Uzhaippathila Uzhaippai Peruvathila
Music: S. M. Subbaiah Naidu
Lyrics: Kavi Lakshmanadas
Singer: Sirkazhi Govindarajan
10. Sammadhama Naan Ungal Kooda
Music: N. S. Balakrishnan
Lyrics: N. M. Muthukkoothan
Singer: P. Bhanumathi
11. Senthamizhe Vanakkam
Music: N. S. Balakrishnan
Lyrics: N. M. Muthukkoothan
Singer: T. M. Soundararajan
Comments
comments