May 5, 2018
Theredhu Silaiyedhu Song Lyrics
Theredhu Silaiyedhu Song Lyrics: Theredhu Silaiyedhu is a hit song from the 1962 Tamil movie Paasam, directed by T. R. Ramanna and written by 'Thuraiyoor' K. Murthy. The film was produced by T. R. Ramanna under the banner R. R. Pictures. Paasam features Makkal Thilagam M. G. Ramachandran [MGR], B. Saroja Devi, M. R. Radha, Sheela, T. R. Rajakumari, Kalyan Kumar, S. A. Ashokan, T. R. Ramachandran, S. N. Lakshmi, C. K. Saraswathi, Lakshmi Rajyam and others.
Saregama is the music label of this movie. This song was composed by Viswanathan–Ramamoorthy with lyrics penned legendary Tamil lyricist Kannadasan. Theredhu Silaiyedhu song was rendered by one of the greatest singer P. Susheela.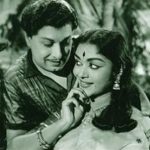 Theredhu Silaiyedhu Lyrics
Album: Paasam [1962]
Music Label: Saregama
Music: Viswanathan–Ramamoorthy
Lyrics: Kannadasan
Singer: P. Susheela
Check out the lyrics here..
Theredhu Silaiyedhu Thirunaaledhu
Theyvaththaiye Manidharellaam Marandha Podhu
Poovedhu Kodiyedhu Vaasanaiyedhu
Punnagaiye Kanneeraai Maarum Podhu
Theredhu Silaiyedhu Thirunaaledhu
Theyvaththaiye Manidharellaam Marandha Podhu
Ooredhu Uravedhu Utraaredhu
Uravellaam Pagaiyaaka Aagum Podhu
Ondredhu Irandedhu Moondrum Edhu
Ovvondrum Poiyaagi Pogum Podhu
Theredhu Silaiyedhu Thirunaaledhu
Theyvaththaiye Manidharellaam Marandha Podhu
Inam Paarthu Kunam Paarthu Manam Sendradhu
Manam Pona Vazhi Thedi Uyir Sendradhu
Uyir Pona Pinnaalum Udal Nindradhu
Udhavaadha Udal Ingu Asaigindradhu
Udhavaadha Udal Ingu Asaigindradhu
Theredhu Silaiyedhu Thirunaaledhu
Theyvaththaiye Manidharellaam Marandha Podhu
Ohoo…
Asaigindra Udal Thedi Uyir Vandhadhu
Uyir Vandha Vazhi Thedi Manam Vandhadhu
Manaththodu gunaththodu Inam Vandhadhu
Inaththodu Inam Serum Dhinam Vandhadhu
Inaththodu Inam Serum Dhinam Vandhadhu
Theredhu Silaiyedhu Thirunaaledhu
Theyvaththaiye Manidharellaam Marandha Podhu
Poovedhu Kodiyedhu Vaasanaiyedhu
Punnagaiye Poovaaga Malarum Podhu
Theredhu Silaiyedhu Thirunaaledhu
Theyvaththaiye Manidharellaam Marandha Podhu
Paasam [1962] Tamil Movie Song Lyrics
Ulagam Pirandhadhu Enakkaga
Paal Vannam Paruvam Kondu
Maalaiyum Iravum Sandhikkum Idaththil
Theredhu Silaiyedhu
Uravu Solla Oruvarindri
Jal Jal Jal Enum Salangai
Vengaikku Kurivaithu
Comments
comments