April 29, 2023
Kadhalenum Thervezhudhi Lyrics
Kadhalenum Thervezhudhi Lyrics: Kadhalenum Thervezhudhi is a Tamil song from the 1999 movie, 'Kadhalar Dhinam' written and directed by Kathir. The film was produced by A. M. Rathnam under the banner Sri Surya Movies.
Kadhalar Dhinam Tamil film features Kunal, Sonali Bendre, Nassar, Manivannan, Goundamani, Chinni Jayanth, Periyar Dasan, Kalpana Iyer, Ragasudha, Arvind Kathare, Kovai Senthil, Rambha, Lekha Washington, Mohan Vaidya, and others.
Kadhalenum Thervezhudhi song lyrics were written by popular lyricist Vaali, and the song was composed by music director AR Rahman. This song was sung by singers S. P. Balasubrahmanyam, and Swarnalatha.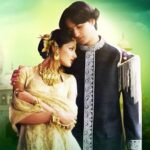 Kadhalenum Thervezhudhi Lyrics
Movie: Kadhalar Dhinam [1999]
Music: A. R. Rahman
Lyrics: Vaali
Singers: S. P. Balasubrahmanyam, Swarnalatha
Music Label: Five Star Audio
Check out 'Kadhalenum Thervezhudhi Lyrics' here..
Kadhal Ennum Thervezhudhi
Kaaththirundha Maanavan Naan
Kadhal Ennum Thervezhudhi
Kaaththirundha Maanavan Naan
Kaadhal Ennum Thervezhuthi
Kaaththirundha Maanavan Naan
Kaadhal Ennum Thervezhuthi
Kaaththirundha Maanavan Naan
Un Ennam Ennum Yettil
En Ennai Paartha Podhu
Naane Ennai Nambavillai
Endhan Kannai Nambavillai
Unmai Unmai
Unmai Unmai
Anbe Unmel Unmai
Un Vasam Endhan Penmai
Doli Doli Doli Doli
Doli Doli Doli Doli
Doli Doli Doli Doli
Doli Doli Doli Doli
Aaa.. Indha Valaikkaiyil Valaiyalgal Naanallavaa
Indru Valaikkaiyai Valaikkindra Naalallavaa
Indha Valaikkaiyil Valaiyalgal Naanallavaa
Indru Valaikkaiyai Valaikkindra Naalallavaa
Sugam Valaikkaiyai Valaikkayil Undaanadhu
Menmelum Un Kaivalai Valai Endru Yengaadho
Idhu Kannangalaa
Illai Thennang Kallaa
Indha Kannamellaam
Undhan Chinnangalaa
Ingu Naan Irundhen Verum Mei Ezhuththaaga
Nee Vandhu Serndhaai Uyir Ezhuththaaga
Kadhalenum Thervezhudhi
Kaaththirundha Maanavan Naan
Kadhalenum Thervezhudhi
Kaaththirundha Maanavan Naan
Doli Doli Doli Doli
Doli Doli Doli Doli
Doli Doli Doli Doli
Doli Doli Doli Doli
Aaaa..
Undhan Madiyinil Kidappadhu Sugam Sugam
Indha Sugathinil Sivandhadhu Mugam Mugam
Manam Idharkena Kidandhadhu Thavam Thavam
Aanandhame Ini Ivan Uyir Ponaalum
Endrum Oivadhillai Indha Kaadhal Mazhai
Kadal Neelam Ulla Andha Kaalam Varai
Idhu Piravigal Dhorum Vidaadha Bandham
Pirivenum Theeyil Vizhaadha Sondham
Kaadhal Ennum Thervezhudhi
Kaaththirundha Maanavan Naan
Kaadhal Ennum Thervezhudhi
Kaaththirundha Maanavan Naan
| Doli Doli Doli Doli
Doli Doli Doli Doli |2|
Kaadhal Ennum Thervezhudhi
Kaaththirundha Maanavan Naan
Kadhalar Dhinam [1999] Songs List
Song: Kadhalenum Thervezhudhi
Lyrics: Vaali
Singers: S. P. Balasubrahmanyam, Swarnalatha
Song: Enna Vilai Azhage
Lyrics: Vaali
Singer: Unni Menon
Song: Daandiyaa Aattamumaada
Lyrics: Vaali
Singers: Kavita Krishnamurthy, Unni Menon, M. G. Sreekumar
Song: Oh Mariya Oh Mariya
Lyrics: Vaali
Singers: Devan Ekambaram, Yugendran,  Febi Mani
Song: Roja Roja
Lyrics: Vaali
Singer: P. Unnikrishnan
Song: Roja Roja [Sad Version]
Lyrics: Vaali
Singer: Hariharan
Song: Nenaichchapadi Nenaichchapadi
Lyrics: Vaali
Singers: M. G. Sreekumar, Srinivas, Ganga Sitharasu, Kanchana
Comments
comments