Hi Folks,
Thanks for visiting Lyricsraaga.com
This is Sendil Kumar and I am the creator of this Lyrics portal. The reason why I created this blog is to serve two purposes. One is to provide the lyrics of songs, which people are searching for. The second one is to preserve these songs in digital format so that lot of old gems will be saved and passed onto the next generation of music lovers and make it possible for people to get the lyrics of their favorite songs.
Music is part of our life. In India, cine music is the main source of music for common people. In Indian movies, it is very normal to have songs in movies based on situations. Usually an Indian main stream movie will have 5 to 6 songs, now the number is decreasing.
These songs have become part of our daily life. These songs made us to connect with the emotions of the character in the movie. These songs made us dance, cry, laugh, angry. They gave us peace, moral message with great philosophy, these songs motivated us,   made us fall in love and sometimes showed the path and few songs changed the life of people. Not all songs able to find the palce in the heart of Indian music lovers. Very few songs stood the test of times and remain in the minds of people. Those are the songs which had the great combination of music, lyrics and situation.
Few years ago, when internet was not part of common people life as it is today, the main source of a lyrics then was a lyrics book. I remember the days, when I too had few of Kannada and Tamil song lyrics books. I have also seen lot of people had this book of lyrics written by themselves in notebook. In our home, I have seen my father doing the same. He wrote lyrics of his favorite Tamil songs of MGR, Shivaji Ganesan in a notebook.
So I was wondering why they are still writing the lyrics in notebook? then I searched the internet for regional song lyrics in different languages. I found lot of websites providing lyrics in different languages. but the thing is very few are having the lyrics of old songs. when I searched for the lyrics of a particular old Tamil classic, it wasn't available anywhere in the net. So I found out that there is still lot of great songs lyrics are not present online. It occurred to me that why don't I do something about this. that is when I started this portal.
The main motto of this portal is to create a repository to preserve all the great lyrics of our Indian movie songs written by some great Lyricist over the years. Thus providing an opportunity for music lovers to enjoy the songs with its lyrics so that they understand and feel the song completely along with its music.
Having said that, I have to admit that it is not a easy task. lot of effort is required to make such an repository. along with that we need co-operation from the audio companies and the lyricist to put the lyrics in our portal. so with this kind of challenge I have started this portal with the hope of getting the cooperation from the audio companies and the work is in progress.
lyricsraaga.com is created with the intention of providing the lyrics of Indian movie songs of different languages including Tamil, Kannada, Telugu, Malayalam and Hindi. All lyrics on this website may only be used for private study, scholarship or research. It is only for Educational purpose. Information contained within the site is periodically updated, no guarantee is given that the information provided in this portal is correct, complete, and/or up to date. Reproduction, distribution, republication, and/or re-transmission of material contained within this website are prohibited.
lyricsraaga.com Does not Contain Songs, Mp3 Files Or Copyrighted Videos, Songs, Or Any Other Content! All Content Of This Site Is A Free Placed Content, And All Content Have Privacy And Copyright By Their Author. The music videos on the site are embedded from YouTube and the embedding rights are freely given by music companies.
We have put lot of effort to make this huge task of bringing in all those great song lyrics in here in this portal. lot of people are are contributing to this portal. I request all of you to contribute in whatever way possible. So we seek the support of all the music lovers and people from the film industry, musicians and lyricists to make this website a huge repository preserving the lyrics of songs across different languages. Your opinions, suggestions and encouragement means lot for us to make this portal more effective and useful.
come and join with us. if you have any queries, Please feel free to contact us.
Sendil Kumar S
Email: [email protected]
Email: [email protected]
Mob: 9071840793
Address:
43/2, Anubhava Nagar
Nagarabhavi Main Road
Bangalore – 560072
Karnataka, India
Meet Our Team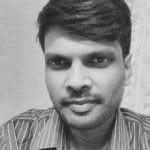 Sendil Kumar S
Admin
Software Engineer / Blogger

Madhuri Gururaj
Editor
HR Manager / Blogger