October 4, 2017
Kadhalikathey Lyrics
Kadhalikathey Lyrics: Kadhalikathey is a song from an upcoming 2017 Tamil movie Imaikkaa Nodigal, written and directed by R. Ajay Gnanamuthu. Imaikkaa Nodigal features Atharvaa, Nayanthara, Raashi Khanna, Anurag Kashyap, Ramesh Thilak, Devan, Uday Mahesh and others. Think Music is the music label of this movie. This song was written and composed by Hiphop Tamizha. Kadhalikathey was rendered by Hiphop Tamizha and Kaushik Krish.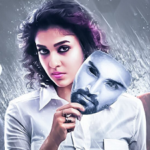 Kadhalikathey Lyrics
Movie: Imaikkaa Nodigal [2017]
Music Label: Think Music
Music: Hiphop Tamizha
Lyrics: Hiphop Tamizha
Singer: Hiphop Tamizha, Kaushik Krish
Check out the lyrics here..
Kadhalikathey Manase Kadhalikathey
Kadhalicchi Kadaisiyila Kaithil Thongaade
Kadhalikathey Manase Kadhalikathey
Kadhalicchi Kadaisiyila Kaithil Thongaade
Kanda Kanda Naayelaam Friend-nu Solli
Unmaiyaana Kadhalukku Vechanda Kolli
Kanda Kanda Naayelaam Friend-nu Solli
Unmaiyaana Kadhalukku Vechanda Kolli
Kadhalikathey Manase Kadhalikathey
Kadhalicchi Kadaisiyila Kaithil Thongaade
Kadhalikathey Manase Kadhalikathey
Kadhalicchi Kadaisiyila Kaithil Thongaade
Avalum Naanum Irukumattum Love-vu Romba Super-ru
Naduvulatha Vanda Ava Friend-nu Oru Joker-ru
Kaiyilatha Maatikina Setthaanda Sekar-ru
Naa Coolana Aalu Tension Agumunne Odidu
Kashtapattu Correct-u Pannu Nalla Figure Unakku Onnu
Maattum Maattum Orun Naal Maattum
Matthavanga Figure Ella Ishtathukku Correct Panna
Un Figure-ra Confirma Oore Oottum
Thoonga Vidaleye Enna Thoonga Vidaleye
Ava Night Ella Kadala Poattu Thoonga Vidaleye
Vaanga Vidaleye Enna Vaanga Vidaleye
Paritchayila Pass Marku Vaanga Vidaleye
Kadhalikathey Manase Kadhalikathey
Kadhalicchi Kadaisiyila Kaithil Thongaade
Kadhalikathey Manase Kadhalikathey
Kadhalicchi Kadaisiyila Kaithil Thongaade
Kada Therayila Sundal Valartha Kadhalu
Inikku Internet-Il Vecchi Valarkaraangappa
Munna Pinna Theriyaada Pasanga Koodathaan
Kadalapoattu Friendship-Nu Ilikarangappa
Inaadi Nadakudhu Marmamaa Irukudhu
Vandhava Ponavella Unna Katti Pudipadhu
Lighta Valikidhu Heartu Thudikidhu
Ayyo Ayyayyo Ennamma Nadikidhu
Thoonga Vidaleye Enna Thoonga Vidaleye
Ava Night Ella Kadala Poattu Thoonga Vidaleye
Vaanga Vidaleye Enna Vaanga Vidaleye
Paritchayila Pass Marku Vaanga Vidaleye
Save
Save
Comments
comments