February 28, 2022
Dwadash Jyotirlingam Stotram Lyrics | Mahashivratri
Dwadash Jyotirlingam Stotram Lyrics | Mahashivratri: Dwadasa Jyotirlinga Stotram is a prayer addressed to the 12 Jyotirlingas of Lord Shiva written by Sri Adi Shankaracharya.
Sri Adi Shankaracharya was an Indian philosopher and theologian who consolidated the doctrine of Advaita Vedanta. Shankaracharya traveled across the India to propagate his philosophy through discourses and debates with other thinkers.
A Jyotirlinga [Jyotirlingam], is a devotional representation of the Lord Shiva. Shiva Purana mentions 64 original Jyotirlinga shrines in India and Nepal, 12 of which are most sacred and they are called the Maha Jyotirlingam. These 12 Maha Jyotirlingas are Somnath, Mallikarjuna, Mahakaleshwar, Omkareshwar, Kedarnath, Bhimashankar, Vishwanath, Trimbakeshwar, Nageshwar, Baidyanath, Rameshwaram, and Grishneshwar.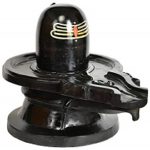 Dwadash Jyotirlingam Stotram Lyrics
Written by: Sri Adi Shankaracharya
Genre: Devotional
Language: Sanskrit
Lord: Shiva
Check out 'Dwadash Jyotirlingam Stotram Lyrics' here..
Sourashtra Dese Visadetiramye Jyotirmayam Chandrakalavatamsam
Bhakti Pradanaya Kripaveteernam Tam Somanatham Sharanam Prapadye
Shreeshaila Shringe Vibudhaatisange Tulaadritungaapi Muda Vasantam
Tamararjunam Mallikapurvamekam Namami Sansara Samudrasetum
Avantikayam Vihitaavataram Muktipradanaya Cha Sajjananam
Akala Mrityoh Paripakshanartha Vande Mahakalamahesuresham
Kaaverika Narmadayoh Pavitre Samagame Sajjanataranaya
Sadaiv Mandhatripuray Vasantam Omkarameesam Shivamekameeday
Poorvottare Prajwalikanidhane Sada Vasantam Girijasametam
Sursuraradhitapadamangam Shree Vaidyanatham Tamaham Namami
Yaamye Sadange Nagaratiramye Vibhushitangam Vividhaischa Bhogaih
Sadbhati Muktiprada Meesha Mekam Shree Naganatham Sharanam Prapadye
Mahadriparshwe Cha Tate Ramantam Sampoojyamanm Satatam Muneendreh
Surasurairyaksha Mahoragadhyaih Kedarameesham Shivamekameede
Sahyadrisheershe Vimale Vasantam Godavari Teera Pavitradeshe
Yadarshanatpatakamaashu Nasham Praayati Tam Tyambakameeshameede
Sutamraparnijalrashi Yoge Nibadhya Setum Vishikhairasankhyaih
Shree Ramachandrena Samarpitam Tam Rameshwarakhyam Niyatam Namami
Yam Dakinee Shakineeka Samaje Nishevyamanam Pishitasanaishcha
Sadaiva Bheemadipadaprasiddham Tam Shankaram Bhakta Hitam Namami
Saananda Maanandavane Vasantamanandakandam Hatapapavrindam
Vaaranaseenathamanatha Natham Shree Vishwanatham Sharanam Prapadye
Elapure Ramya Vishalakeshmin Samullasantamcha Jagadvarenyam
Vande Mahodaratara Swabhavam Ghrishneshwarakhyam Saranam Prapadye
Jyotirmaya Dwaadasalingakaanam Shivatmanamproktamidam Kramena
Stotram Pathitwa Manujotibhaktya Phalam Tadalokya Nijam Bhajechcha
Iti Shree Dwadash Jyotirlinga Stotram Sampoornam
Comments
comments