January 16, 2023
Hanumana Nodidira Lyrics | Dr Rajkumar Devotional Song
Hanumana Nodidira Lyrics | Dr Rajkumar Devotional Song: Hanumana Nodidira Namma Hanumana Nodidira is  a popular Kannada devotional song about Lord Hanuman, sung by legendary actor Dr. Rajkumar.
Lord Hanuman or Anjaneya is a Hindu god. He is an ardent devotee of Lord Rama and one of the Chiranjivis. Hanuman is one of the central characters of the Hindu epic Ramayana and He is also mentioned in several other texts, such as the epic Mahabharata and the various Puranas.
Hanumana Nodidira Kannada devotional song lyrics were penned by famous Kannada lyricist Chi. Udayashankar and composed by music director Upendra Kumar.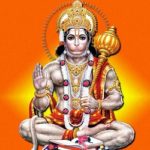 Hanumana Nodidira Lyrics
Album: Elli Hanumano Alli Ramanu
Genre: Devotional
Music: Upendra Kumar
Lyrics: Chi. Udayashankar
Singer: Dr Rajkumar
Check out 'Hanumana Nodidira Lyrics' here..
Hanumana Nodidira Namma Hanumana Nodidira
Hanumana Nodidira Namma Hanumana Nodidira
Ramachandranige Preethi Paathranu
Vayudevara Premada Suthanu
Hanumana Nodidhira
Hanumana Nodidhira Avana Saahasa Kelidira
Naanu Embuva Maatha Ariyade
Thanadhu Ennuva Nudiyanaadade
Naanu Embuva Maatha Ariyade
Thanadhu Ennuva Nudiyanaadade
Neene Ennutha Seve Maadi
Sri Raamana Nambi Baalida
Namma Hanumana Nodidhira
Namma Hanumana Nodidhira
Shakthanendu Tha Sokki Mereyade
Bhaktanendu Tha Dambha Maadade
Shakthanendu Tha Sokki Mereyade
Bhaktanendu Tha Dambha Maadade
Raamachandrana Sevegagi
Sri Raamachandrana Sevegagi
Ee Bhuviyali Janmavaneththida Namma
Hanumana Nodidhira
Namma Hanumana Nodidhira
Kadala Haaridanu Seethegaagi
Sethuve Kattida Raamanigaagi
Kadala Haaridanu Seethegaagi
Sethuve Kattida Raamanigaagi
Betta Hoththa Lakshmananigaagi
Prabhu Charanadhi Shira Bagidha Thanagagi
Hanumana Nodidhira Namma Hanumana Nodidhira
Ramachandranige Preethi Paathranu
Vayudevara Premada Suthanu
Hanumana Nodidhira
Hanumana Nodidhira Namma Hanumana Nodidhira
Comments
comments