January 19, 2023
Ninna Mana Mecchisalu Lyrics | Dr Rajkumar
Ninna Mana Mecchisalu Lyrics | Dr Rajkumar: Ninna Mana Mecchisalu is  a Kannada devotional song about Lord Hanuman, sung by legendary actor Dr. Rajkumar.
Lord Hanuman or Anjaneya is a Hindu god. He is an ardent devotee of Lord Rama and one of the Chiranjivis. Hanuman is one of the central characters of the Hindu epic Ramayana and He is also mentioned in several other texts, such as the epic Mahabharata and the various Puranas.
Ninna Mana Mecchisalu Kannada devotional song lyrics were penned by famous Kannada lyricist Chi. Udayashankar and composed by music director Upendra Kumar.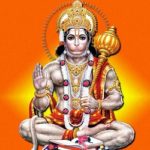 Ninna Mana Mecchisalu Lyrics
Album: Elli Hanumano Alli Ramanu
Genre: Devotional
Music: Upendra Kumar
Lyrics: Chi. Udayashankar
Singer: Dr Rajkumar
Check out 'Ninna Mana Mecchisalu Lyrics' here..
Ninna
Ninna Mana Mecchisalu
Ninna Mana Mecchisalu
Ninna Na Archisalu
Yenu Madali Helu Pavanasutha
Ninna Mana Mecchisalu
Ninna Mana Mecchisalu
Ninna Na Archisalu
Yenu Madali Helu Pavanasutha
Abhisheka Madidare Hanihaniya Huduki
Shree Ramaniruvane Endu Nee Noduve
Abhisheka Madidare Hanihaniya Huduki
Shree Ramaniruvane Endu Nee Noduve
Poojeyanu Madidare Poojeyanu Madidare
Hoovugala Kedaki A Ramaniruvane Endu Nee Keluve
Ninna Mana Mecchisalu
Ninna Mana Mecchisalu
Ninna Na Archisalu
Yenu Madali Helu Pavanasutha
Muththurathnada Haara Koralali Hakidare
Muththurathnada Haara Koralali Hakidare
Muththuratnava Vodedu Nee Noduve
Manimaniya Choorinalu Shree Raamachandiranu
Manimaniya Choorinalu Shree Raamachandiranu
Kaanuvane Yendu Nee Hudukaaduve
Ninna Mana Mecchisalu
Ninna Mana Mecchisalu
Ninna Na Archisalu
Yenu Madali Helu Pavanasutha
Ninnedeya Gudiyalli Raamanu Sthiravagiralu
Heegeke Nee Swami Hambalisuve
Ninnedeya Gudiyalli Raamanu Sthiravagiralu
Heegeke Nee Swami Hambalisuve
Nanna Manamandiradi Nanna Manamandiradi
Kshanakaala Nee Nelesu Ninnodane Shree Raamana Na Kaanuve
Ninna Mana Mecchisalu
Ninna Mana Mecchisalu
Ninna Na Archisalu
Yenu Madali Helu Pavanasutha
Comments
comments