December 17, 2020
Pulkudilil Kalthottilil Lyrics | Malayalam Christmas Song | KJ Yesudas
Pulkudilil Kalthottilil Lyrics | Malayalam Christmas Song | KJ Yesudas: Pulkudilil Kalthottilil is a famous old Malayalam super hit Christmas song from the album Parishudha Gaanangal.
Pulkudilil Kalthottilil song lyrics were written by Bichu Thirumala and song was composed by Shyam. This song was soulfully rendered by legendary playback singer K. J. Yesudas.
B. Sivasankaran Nair popularly known as Bichu Thirumala in Malayalam film industry is an lyricist and poet from Kerala, who had penned hundreds of songs in Malayalam and worked all leading composers like G. Devarajan, V. Dakshinamurthy, K. Raghavan, M.S. Viswanathan, Shyam, K. J. Joy, Shankar Ganesh, Jaya Vijaya, Raveendran, Ouseppachan, Jerry Amaldev, M. S. Baburaj, A. T. Ummer, Johnson, Ilaiyaraaja, A. R. Rahman and others.Song: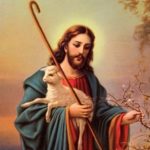 Pulkudilil Kalthottilil
Album: Parishudha Gaanangal
Genre: Malayalam Christmas Song
Music: Shyam
Lyrics: Bichu Thirumala
Singer: K. J. Yesudas
Check out Pulkudilil Kalthottilil song lyrics here..
Pulkudilil Kalthottiyil
Mariyathin Pon Maganaai
Pandorunal Daiva Suthan
Pirannathin Orma Dinam
Pul Kudilil Kal Thottilil
Mariathin Pon Makanaai
Pandorunal Daiva Sudhan
Pirannadhin Orma Dinam
Poru Mannile Idayan Maare
Paadu Vinnile Malaghakaley
Poru Mannile Idayan Mare
Paadu Vinnile Malaghakaley
Paadum Thamburuvum
Kinnaravum Thalavumai
Pulkudilil Kalthottiyil
Mariathin Pon Maganaai
Pandorunal Daiva Suthan
Pirannathinorma Dinam
Melshyarum Khasparum
Balthsarum Vazhthum
Rakshakanil Rakshakanam
Mishiha Piranna Dinam
Melshyarum Kasperum
Balthsarum Vazhthum
Rakshaganil Rakshaganam
Mishiha Piranna Dinam
Poru Mannile Edayan Maare
Paadu Vinnile Malaghakale
Poru Mannile Edayan Maare
Paadu Vinnile Malaghakale
Paadum Thamburuvum Kinnaravum Thalavumai
Pulkudilil Kalthottiyil
Mariyathin Pon Maganaai
Pandorunal Daiva Suthan
Pirannathin Orma Dinam
Bhoomiyil Daiva Makkal
Nedum Samadhanam
Unnathiyil Athyunnathiyil
Daivathinu Mahathvam
Bhoomiyil Daivamakkal
Nedum Samadhanam
Unnadhiyil Athyunnadhiyil
Daivathinu Mahathvam
Poru Mannile Idayan Mare
Paadu Vinnile Malaghakaley
Paadum Thamburuvum Kinnaravum Thalavumai
Pulkudilil Kalthottiyil
Mariathin Pon Maganaai
Pandorunal Daiva Suthan
Pirannathin Orma Dinam
Comments
comments