March 2, 2020
Smarisuve Naa Nimma Charana Song Lyrics | Gopaladasara Keerthanegalu 4
Smarisuve Naa Nimma Charana Song Lyrics | Gopaladasara Keerthanegalu 4: Smarisuve Naa Nimma Charana is a Kannada Dasarapadagalu written and composed by Sri Gopala Dasaru about Vijaya Dasaru. Gopala Dasa was a prominent poet and saint of 18th century. He propagated the Dvaita philosophy through his Kirtans or Dasara Padagalu in Kannada language.
Gopala Vittala was the pen name or ankita nama of Sri Gopala Dasaru. He was the contemporary of Vijaya Dasa and Jagannatha Dasa of Haridasa tradition. Smarisuve Naa Nimma Charana song was rendered by various artists over the years.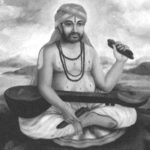 Smarisuve Naa Nimma Charana Lyrics
Composer : Gopala Dasaru
Lyrics: Gopala Dasaru
Genre: Devotional / Dasara Padagalu
Language: Kannada
Check out the lyrics of some of Gopaladasara Keerthanegalu here..
16. Smarisuve Naa Nimma Charana
17. Eneyaaro Nimage Kumbiniya Madhyada
18. Eethaneega Namma Devanu
19. Bandya Vittala Badavanalli
20. Idu Eno Charita Yantroddhara
16. Smarisuve Naa Nimma Charana
Smarisuve Naa Nimma Charana Kamala Guru Vijayaraya
Saranajanapriya Parama Karunanidhi Vijayaraya
Janmarabyavu Nimma Gunakarmagalella Vijayaraya
Innu Naa Varnisaleshtaravanu Guru Vijayaraya
Divijara Veshadindavaniyoludusidyo Vijayaraya
Divijarindali Prathidivasa Bidadalidyo Vijayaraya
Baghavata Dharmavahisi Triravarti Vijayaraya
Bagirathiya Channagi Sevisidyo Vijayaraya
Kanchi Kalahasti Sriranga Sethu Yatre Vijayaraya
Panchavaravu Sancharisi Sevisidayya Vijayaraya
Mariyadeyillade Varagiriyatreya Vijayaraya
Pariparikshetrakke Pogi Pujisidayya Vijayaraya
Mahiyalli Thirugi Sarva Kshetradi Vijayaraya
Vahisidasatva Vaishnava Siddhantha Vijayaraya
Gurupadesakanagi Vyasakasiyallidyo Vijayaraya
Duyoniyalli Banda Vamsa Uddharisidyo Vijayaraya
Svacchavaagi Gamgatira Vasamadi Vijayaraya
Hecchada Parvaniyolu Matsyodaritorde Vijayaraya
Tungatiradi Kulitu Gange Pecchisidi Vijayaraya
Angada Musukili Panduranganna Kandyo Vijayaraya
Madhvamatada Sara Kavanadi Rachisidyo Vijayaraya
Advaita Siddhantabaddhavenisidyo Vijayaraya
Suddha Tatvasara Suladi Padamadi Vijayaraya
Hrudyadi Dhimikendu Hariya Kunisidyo Vijayaraya
Sadacharasampattu Madhukaravruttiyu Vijayaraya
Kadanna Undariyaru Sishyajanasanga Vijayaraya
Baktara Apamrutyubidisi Ayuvitte Vijayaraya
Pratyakshyavallave Manave Idake Sakshi Vijayaraya
Nityanna Putrotsavagalu Brutyarige Vijayaraya
Matte Dharma Mumji Maduvegala Madisidyo Vijayaraya
Baktajanarige Tatva Upadesava Madi Vijayaraya
Hrutkamaladi Hariya Tilisi Sadgatigabaya Ittyoni Vijayaraya
Ellaralli Sirinallana Amsava Vijayaraya
Nillisideyo Ninna Bageya Ballavayaro Vijayaraya
Ballida Ninondu Rupadi Ennalli Vijayaraya
Nilli Siddare Ella Janaru Olaisoru Vijayaraya
Nimma Punyada Seshavinnu Umbevo Navu Vijayaraya
Namma Samarthyavu Nimmadendigu Vijayaraya
Enninda Ago Sadhanavella Ninnado Vijayaraya
Enna Pondiharella Ninna Dasaro Guru Vijayaraya
Iga I Yugadi Sadhanavembudu Kane Vijayaraya
Yogi Ninnavarige Bega Odaguvudo Vijayaraya
Guru Ninna Karunakavachatotta Bakutarge Vijayaraya
Sirivara Gopalavithalareya Kaipidivano Vijayaraya
17. Eneyaaro Nimage Kumbiniya Madhyada
Eneyaaro Nimage Kumbiniya Madhyada
Linnu Manasija Arambisi Manu
Munikula Chinthamaniye Vaadendra Maruthamatha
Vanadhichandra Kumatha Gajaganake Mrugendra
Snanunushtaana Kaaladalli Srisharanga
Paaniya Nyasa Dhyana Maaduva Dheera
Daanaadi Karma Shame Dhame Naanaa
Gunaarna Bhajisuvantha Dheera Prasanna
Hariye Sarvotthama Mrutha Devane
Guru Eradu Mooru Bedha Sthiravendu Sthaapisi
Dhareyolu Merede Vaadegaluktidhuradinda
Taride Nambidavara Karunadi Porede
Vedarthagalanella Vyakyaana Mukhadinda
Saadisi Dharegella Bodhisi Avaragha
Bhedava Taride Manobheeshta Modadigarede
Rama Nama Svada Savide
Darahasasarithe Theera Mantralayadalli
Gururaya Agneindavara Sannidhiyalli
Sthiravaagi Ninde Sumahimeyali
Mereve Nee Munde Dayadalenna Poreyayya Tande
Maruthanthargatha Gopala Vittalanna
Harushadi Poojipa Guru Upendra
Teerthara Karakanjajatha Bhaktarakama Vara
Paarijaatha Kamadhenu Karuniso Daatha
18. Eethaneega Namma Devanu
Eethaneega Namma Devanu
Preetiyindali Smarisuvavara Patakagalanella Pariharipa
Akroorana Preethaneetha
Chakra Shankha Dharisidaatha
Nakra Badheya Taridu
Thanna Bhaktananna Kayidaatha
Ajamilana Salahidaatha
Prajada Govu Kaayidaatha
Bhajisuvavara Bidanu Preethaneetha
Trijagadolage Merevadaatha
Sakala Guna Poorna Neetha
Sakala Dosha Dooraneetha
Sakalaananda Bharitaneetha
Bhakuti Mantra Kolivadaatha
Anaadi Kaaladi Bandhavaneetha
Anaadi Kaaladavaneetha
Aa Naari Moreya Keli
Aa Nimishadolu Odagidaatha
Kamalamukhiya Ramananeetha
Kamalaasana Janakaneetha
Kamalaksha Gopala Vittala
Hruth Kamaladolu Niluvadaatha
19. Bandya Vittala Badavanalli
Bandya Vittala Badavanalli
Vrundavanadalli Govrundagala Kaaidavane
Koralali Sarige Sarapali Pacche Padakavu
Paripariya Hara Sri Tulasi Maale
Sirigandha Lepa Srivatsa Ura Kirudollu
Varakatige Gante Paripariya Daabava Sutthi
Suligurulu Mele Araleleyu Kireeta
Eledaliru Choota Malligeyu Doorve
Thalathalipa Mukha Naasa Nayana Paneyali Thilaka
Chalisuva Karna Kundala Prabeyu Shobisutta
Mungaiya Kadaga Sarapali Thola Bhaapuri
Shrungaravaada Gade Shanka Chakra
Angaiya Paduma Anguli Venu Meetutha
Hingade Enna Antarangada Manegindu
Eesu Bage Poojeyu Ennindalaagadu
Leshavaadaru Illa Enage Gnyana
Srishane Nee Ninthalli Sakalavu Untu
Sri Srinivasa Gopala Vittala Vijaya
20. Idu Eno Charita Yantroddhara
Idu Eno Charita Yantroddhara
Idu Eno Carita Sripadumanabana Dhootasada Kaladali Sarvara Hrudayantargata
Vaaridhi Goshpada Neeranthe Daatida Dheera Yogasanadhaariyagippodu
Durula Kauravarannu Varagadeyali Konda Karadalli Japamaale Dharisi Enisuvudu
Heena Mathagalannu Vaanili Taridantha Gnanavanthane Heege Maunava Dharisiddu
Sarvavyaapaka Neenu Poorvika Devanesharvanapitha Bandi Parvata Seriddu
Gopala Vittalage Nee Preethi Mantriyu Vyaapara Maadade Ee Pari Kulitaddu
Comments
comments