October 19, 2020
Yetruga Amma Deepam Lyrics | Navaratri Special Tamil Songs
Yetruga Amma Deepam Lyrics | Navaratri Special Tamil Songs: Yetruga Amma Deepam is a Tamil devotional song about Goddess Lakshmi.
Navaratri or Durga Puja festival is associated with goddess Durga. Navaratri is a Hindu festival that spans nine  nights and ten days. This festival is celebrated for different reasons and celebrated differently in various parts of India. Navaratri is celebrated as the Durga Puja festival in West Bengal. In Karnataka, It is called Dasara.
Yetruga Amma Deepam song was composed by Aravind and lyrics were penned by Ulundurpettai Shanmugam. This song was rendered by singer Mahanadhi Shobana.
This Navratri special songs Tamil devotional songs on Durga Lakshmi saraswati are sung during the Navarathri festival and also during the Golu decorations as well.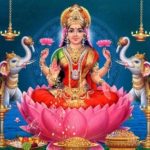 Song: Yetruga Amma Deepam
Genre: Devotional
Lord: Goddess Lakshmi
Music: Aravind
Lyrics: Ulundurpettai Shanmugam
Singers: Mahanadhi Shobana
Check out the lyrics here..
| Yetruga Amma Deepam
Theettuga Vanna Kolam
Soottuga Malligai Aaram
Potruga Thirumagal Paadham |3|
Vilaketra Vaarungal
Vilaketra Vaarungal
Sridevi Vandhaal Inge Paarungal
Vilaketra Vaarungal
Vilaketra Vaarungal
Sridevi Vandhaal Inge Paarungal
Aaratthi Kaatti Ammavai Vaazhthi
Aaratthi Kaatti Ammavai Vaazhthi
Vaarai Nee Lakhsmi Endru Poo Thoovi
Thaarai Nee Selvam Endru Seer Paadi
| Yetruga Amma Deepam
Theettuga Vanna Kolam
Soottuga Malligai Aaram
Potruga Thirumagal Paadham | 2 |
Vilaketra Vaarungal
Vilaketra Vaarungal
Sridevi Vandhaal Inge Paarungal
Kaamatchi Deepam
Gaja Lakshmi Deepam
Devaadi Devar Moovar Thondridum Deepam
Kaamatchi Deepam
Gaja Lakshmi Deepam
Devaadi Devar Moovar Thondridum Deepam
Engengum Deepam
Yegantha Deepam
Engengum Deepam
Yegantha Deepam
Illathil Endrum Deepam Vaa Nee Thaaye
Ullathil Endrum Vaazhum Deivam Neeye
| Yetruga Amma Deepam
Theettuga Vanna Kolam
Soottuga Malligai Aaram
Potruga Thirumagal Paadham | 2 |
| Vilaketra Vaarungal
Vilaketra Vaarungal
Sridevi Vandhaal Inge Paarungal |2|
Maangalyam Keattom
Madi Picchai Keattom
Aiswaryam Yaavum Keattom
Abhayam Keattom
Maangalyam Keattom
Madi Picchai Keattom
Aiswaryam Yaavum Keattom
Abhayam Keattom
Varavendum Amma
Vara Lakshmi Amma
Varavendum Amma
Vara Lakshmi Amma
Valam Yaavum Vendugindrom Thaa Nee Thaaye
Kulam Kaakka Vendugindrom Vaa Nee Thaaye
| Yetruga Amma Deepam
Theettuga Vanna Kolam
Soottuga Malligai Aaram
Potruga Thirumagal Paadham |2|
| Vilaketra Vaarungal
Vilaketra Vaarungal
Sridevi Vandhaal Inge Paarungal |2|
Aaratthi Kaatti Ammavai Vaazhthi
Aaratthi Kaatti Ammavai Vaazhthi
Vaarai Nee Lakhsmi Endru Poo Thoovi
Thaarai Nee Selvam Endru Seer Paadi
| Yetruga Amma Deepam
Theettuga Vanna Kolam
Soottuga Malligai Aaram
Potruga Thirumagal Paadham |3|
Comments
comments