February 1, 2023
Mahila Samman Bachat Patra Full Details
Mahila Samman Bachat Patra Full Details: Mahila Samman Bachat Patra also known as Azadi Ka Amrit Mahotsav  Mahila Samman Bachat Patra is one time new small savings scheme Mahila Samman Savings Certificate for a two year period up-to March 2025. This will offer deposit facility up to ₹2 Lakhs at a fixed interest rate of 7.5% with partial withdrawal option.
Union Budget 2023: Finance Minister Nirmala Sitharaman is presenting the general budget in the Parliament. The Finance Minister has made a big announcement for women. The government will start a saving scheme for women.
At the time when the Finance Minister was presenting the budget, her daughter and relatives sitting in the audience gallery of the Lok Sabha were listening to her with great attention. This is the last full budget of the current regime of the Modi government. For this reason, the audience gallery of the Lok Sabha was packed with people who came to see it. 
Announcing this new savings scheme for women, The Finance Minister Nirmala Sitharaman said, 'Along with celebrating the Amrit Mahotsav of Independence, the One Time New Small Savings Scheme Mahila Samman Bachat Patra will be made available by March 2025. Under this, the fixed interest rate will be 7.5% on deposits up to Rs 2 lakh. In this, the facility of partial withdrawal will also be available.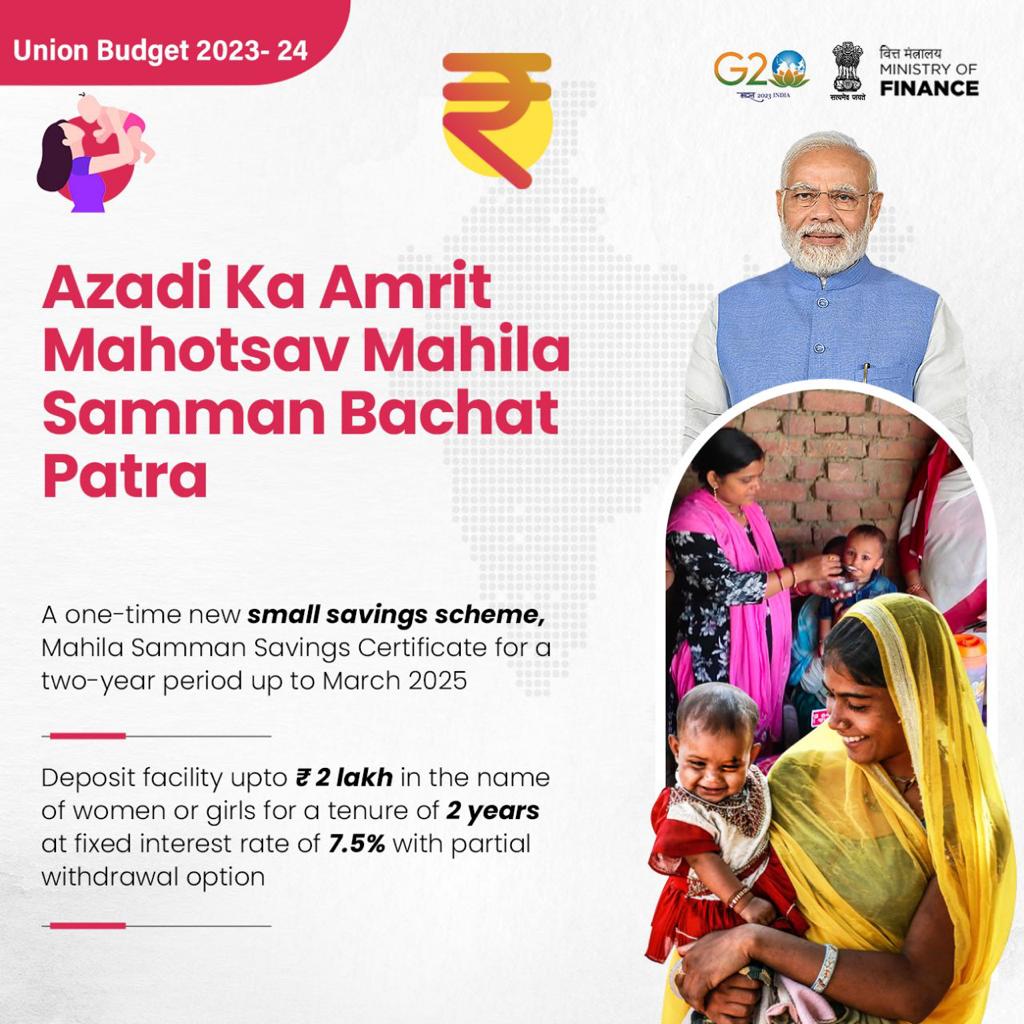 Comments
comments