January 25, 2023
Gandhi Godse Ek Yudh Movie Cast & Crew, Trailer, Release Date, Review
Gandhi Godse Ek Yudh Movie Cast & Crew, Trailer, Release Date, Review: Gandhi Godse Ek Yudh is an upcoming Hindi movie written and directed by Rajkumar Santoshi. The film was produced by Manila Santoshi under the banner Santoshi Productions LLP.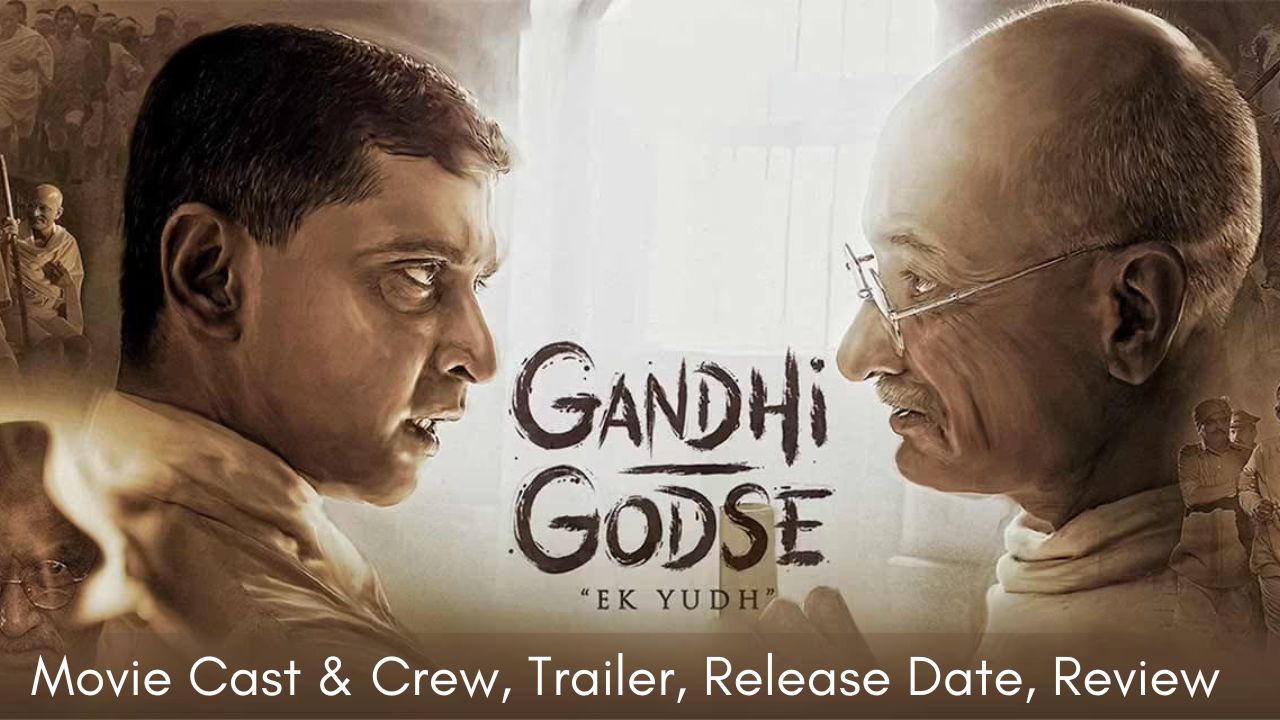 Gandhi Godse Ek Yudh Movie Cast & Crew
Gandhi Godse Ek Yudh Movie features Deepak Antani as as Mohandas Karamchand Gandhi, Chinmay Mandlekar as Nathuram Vinayak Godse, Tanisha Santoshi, Anuj Saini, Pawan Chopra, Ghanshyam Srivastav and others.
The crew of the film includes music director A. R. Rahman, Cinematographer Rishi Punjabi, Production Designer Yogesh Bansode & Dhananjoy Mandol, Art Directors Vijay Prakash Gaud, Kuldeep Jatwa, Anup Chandrakant Yewage, Costume Designer Bavna Murkatiwala, Makeup Artist Vikram Gaikwad, sound designer Awlad Hossen Eshan, production sound mixer Sayali Kulkarni, crowd recordist Krishanu Moitra, Sound Intern Vandana Ramakrishna, Production Coordinator Ravi Varma Janagama, digital compositor Juluri Anil Kumar, Stunt Action Director Abbas Ali Moghul, Stunt Action Director Assistant Arbaaz Ali Moghul and others.
Gandhi Godse Ek Yudh Story
Gandhi Godse Ek Yudh story revolves around the fictional world, where Mahatma Gandhi survives the attack by Godse and later meets Nathuram Godse in prison, the conversation leads to a fiery debate between them.
Gandhi Godse Ek Yudh Trailer
The trailer of Gandhi Godse Ek Yudh Hindi film was released on Jan 2, 2023. The trailer has garnerd 8.6 M views till date in YouTube on PVR Pictures channel. The teaser depicts the war of ideologies between Nathuram Godse and Mahatma Gandhi set during 1947-1948, increasing their anticipation for the release of the film.
Gandhi Godse Ek Yudh Release Date
The shooting of the film began on 20 September 2020 and completed on 6 May 2022. The filming took place in Bhopal and Mumbai. Gandhi Godse Ek Yudh is scheduled to release world wide on 26 January 2023 coinciding with Indian Republic day.
Gandhi Godse Ek Yudh Songs
The music of Gandhi Godse Ek Yudh is composed by A. R. Rahman. The film marks the third collaboration of Rajkumar Santoshi and ARR after Pukar and The Legend of Bhagat Singh. 'Vaishnav Jan To' a famous bhajan of Narsih Mehta is used to create a song in this film. This song was rendered by singer Shreya Ghoshal.
Song: Vaishnav Jan To
Lyrics:Narsih Mehta's bhajan
Music: A. R. Rahman
Vocals: Shreya Ghoshal
Gandhi Godse Ek Yudh Review
Comments
comments