June 27, 2018
Ee Mounave Maathadide Lyrics | Amma I Love You
Ee Mounave Maathadide Lyrics | Amma I Love You: Ee Mounave Maathadide is a song from the 2018 Kannada movie Amma I Love You, directed by K. M. Chaitanya. The film was produced by Yogi Dwarakish and Veteran actor Dwarakish. Amma I Love You features Chiranjeevi Sarja, Nishvika Naidu, Sithara, Chikkanna, Avinash, Prakash Belavadi, Ravi Kale and others. This movie is a remake of 2016 Tamil film Pichaikkaran starring Vijay Antony.
DGK Audio is the music label of this movie. This song was composed by Gurukiran with lyrics penned by one of the most happening Kannada lyricist Kaviraj. Ee Mounave Maathadide song was rendered by playback singer Jyotsna Radhakrishnan.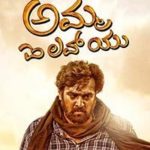 Ee Mounave Maathadide Lyrics
Movie: Amma I Love You [2018]
Music Label: DGK Audio
Music: Gurukiran
Lyrics: Kaviraj
Singers: Jyotsna Radhakrishnan
Check out the lyrics here..
Ee Mounave Maathadide
Naa Helalu Innenide
Ee Jeeva Kai Chaachi
Ninnanne Bedide
Onchooru Preethina
Nee Needa Baarade
Ee Mounave Maathadide
Naa Helalu Innenide
Baa Omme Nannanu Aalangisu
Ninnalli Nannanu Nee Bandhisu
Aarambha Neene Neene Kone
Ee Jeevavinnu Ninagarpane
Ee Mounave Maathadide
Naa Helalu Innenide
Bekilla Yaavude Aashvaasane
Nannaase Yellavu Neenobbane
Neenello Alle Nanna Khushi
Naa Baruve Ninna Himbaalisi
Ee Mounave Maathadide
Naa Helalu Innenide
Ee Jeeva Kai Chaachi
Ninnanne Bedide
Onchooru Preethina
Nee Needa Baarade
Amma I Love You [2018] Songs:
Amma Song Lyrics
Nee Yaaro Nanage
Ee Mounave Maathadide
Yetthuthaaro Ella Yeththuththaro
Comments
comments